Newhaven Fort is the last of a long series of defences dating back to the Iron Age and built on the cliffs overlooking Seaford bay.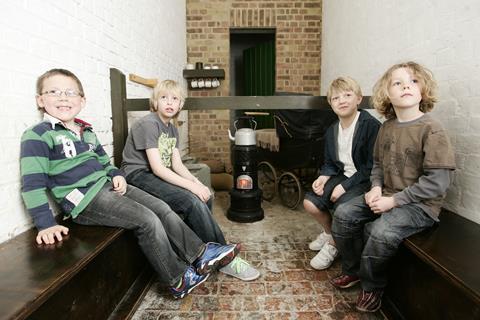 Itinerary: Home Front Object Handling
Provider: Newhaven Fort, Newhaven, East Sussex
Subjects: History
KS: 1 & 2
Today's fort dates back to 1862 and took ten years and six million bricks to complete.
Groups can explore the fort's exterior, including the caponier - a defensive covered passageway across a ditch - the ramparts, battery observation post, gun emplacements and parade ground, before visiting exhibitions housed in the casemates on themes such as the Home Front and Dieppe Raid. The recommended group size is 30, but larger parties can be accommodated with half the students completing the education trail while the others are in the handling session.
10:15am: Arrive at the coach park and enter fort for orientation talk.
10:30am: In the activity centre children become history detectives with the Home Front object handling session. They discover the effect the Second World War on the lives of real people from Sussex, including the impact of bombing raids, rationing and how children survived evacuation.
11.30am: In the Home Front exhibition students experience what it was like being caught in an air raid. They walk through a blitzed street and see how people tried to protect themselves and their homes, listen to local people relating their wartime experiences and discover the changing role of women. The also learn about the many restrictions on civilian life, consider what it was like to be an evacuee and see how little they would have to eat -although at least the diet was healthy!
12pm: A picnic lunch followed by time in the playground and visit to the quirky shop in the old guard room.
12:30pm: Pupils follow the education trail around the fort and visit the hands-on table. There are eight stops on the trail, each one prompting children to look for items and consider the impact they would have on their lives. The hands-on table provides another chance to get up close with history, this time with artefacts of a more military nature.
2pm: Return to the activity centre to collect bags and head back to the coach.
Contact information:
01273-517622
www.newhavenfort.org.uk