A new project, Generation Green, is set to create new jobs, volunteer roles and apprenticeships to connect more than 100,000 young people with nature.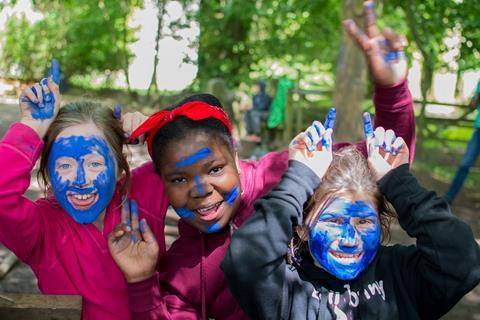 Thousands of young people are to be given the opportunity to connect with nature through new jobs, training, volunteering roles, residentials and outdoor learning experiences thanks to the award of a £2.5 million Green Recovery Challenge Fund grant to a coalition of not-for-profit outdoor education providers.
The grant has been awarded by the National Lottery Heritage Fund on behalf of the Department for Environment, Food & Rural Affairs (Defra) to the Access Unlimited coalition which comprises YHA (England & Wales), The Outward Bound Trust, Scouts, Girlguiding, Field Studies Council and ten English National Parks.
The 16-month project will enable the retention of 20 jobs, the creation of ten new jobs, one paid internship, 30 Kickstart placements, seven apprenticeships, and 659 skilled volunteer roles in the outdoor sector.
From thousands of opportunities for volunteering to connecting some young people to nature and the outdoors for the first time, activities delivered through Generation Green will aim to help create the spark for new groups of young people to see their career aspirations in the environment and outdoor learning sector.
"The Field Studies Council will enable secondary school students and young adults to access personal and professional learning through online and place-based courses about nature, including high quality biodiversity publications and residential experiences at our specialist field centres."

Mark Castle, chief executive of the Field Studies Council
Activities include micro volunteering such as bug hotels and tree planting, self-guided learning, day visits and overnight experiences in National Parks and Areas of Outstanding Natural Beauty, as well as social action/citizen science projects which aim to inspire a love of nature in young people.
James Blake, chief executive of YHA (England & Wales), said: "I am delighted at what Access Unlimited has achieved for the sector in a relatively short period. The award of the grant funding demonstrates the power of collective action.
"The steps we now all take together will deliver real opportunities to thousands of young people who have been impacted by the pandemic - many of whom faced lockdown without gardens or access to green spaces."
Mark Castle, chief executive of the field studies council, continued: "Through Access Unlimited, the Field Studies Council will inspire thousands of young people to access nature for the first time. We'll see their eyes widen and possibilities multiply for their future and the future of the natural environment."