Selected Field Studies Council (FSC) centres are offering Primary schools the chance to give their pupils a wild adventure, in real environments, this year on its new residential activity school trips.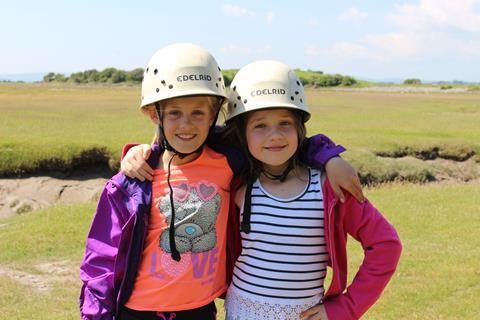 The residential trips, which were launched late last year by the environmental education charity, are intended to provide Primary aged children with the opportunity to do things they may not otherwise be able to do.
During the school trip, children will be able to engage in a wide range of activities that could see them climbing up mountainous rock faces, catching waves at the beach or canoeing along meandering rivers.
All of the programmes will also include natural pauses in the activities to allow for children to reflect on their experiences and gain a better understanding of their emotions, strengths, weaknesses and driving factors.
More on the new activity residentials
The centres offering the new activity adventures include FSC Kindrogan in the Scottish Highlands, FSC Blencathra and FSC Castle Head in the Lake District National Park, FSC Juniper Hall in The North Downs, FSC Slapton in the South Devon Area of Outstanding Natural Beauty and FSC Rhyd-y-creuau in the Snowdonia National Park.
All of the FSC centres have been awarded with the Quality Badge by the Council for Learning Outside the Classroom (CLOtC) and courses can be personalised to suit the needs of your students.
Pupils will be encouraged to explore and learn in a fun way as they immerse themselves in the natural world, participating in activities that either take place on site, or a short journey away.
Other examples of the activities offered include orienteering, bush craft team challenges, low level or mountain level hiking, abseiling and gorge scrambling.
Information for teachers booking a trip with the FSC
Teachers wishing to book a trip for their Primary school can contact Jess to discuss their requirements by calling 01743 852135 or emailing jess@field-studies-council.org.
Once a teacher has booked a trip, they will receive a letter confirming their reservation, a reservation acceptance form, booking conditions, agreement for group leaders and insurance information.
The school group will be given one lead member of staff who will take the time to get to know your children and personalise the course to their requirements.
For more information, visit www.field-studies-council.org.