Queen Elizabeth Olympic Park is encouraging schools to use its space for educational visits through free worksheets and lesson plans to help pupils explore the site.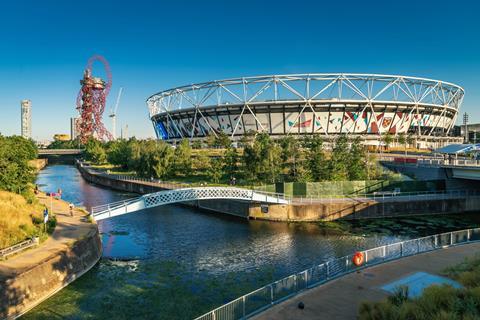 Queen Elizabeth Olympic Park offers a range of free learning trails where teachers and group leaders are able to bring students independently or book a visit with a member of the experience team.
The team says that the trails bring a range of subjects to life and focus on connecting young people with the park in an engaging and inspiring way.
The resources are said to provide a 'quality learning experience' taking students around the site to a number of key locations and venues, including the London Aquatic Centre and the Arcelormittal Orbit, linking to subjects like geography, literacy, science, maths and more.
A special exhibition, which opened last year to celebrate the tenth anniversary of the London 2012 Games, can also be visited with worksheets available.
Watch a trailer below…
6 trails to choose from
1. London 2012 Trail: relive and celebrate the thrill of the 2012 Olympic and Paralympic Games. Students will hear the sounds of Team GB's success and get active as they see how they measure up against the best sporting stars in the world.
2. Children's Adventures in the Park Trail: the 'secret missions' associated on this trail will encourage young ones to explore and interact with the park.
3. Art Trail: inspired by local history, landscape and ground-breaking events; there are lots of interesting artworks to discover across the park.
4. Parkland and Wildlife Trail: students can observe, listen and discover animal habitats, waterways, flowers and plants with a biodiversity and landscape exploring walk – pupils can look out for framed panels and plaques in the ground to find out more.
5. Discover the Park Trail: whether schools are inspired by the 2012 Olympic and Paralympic Games or interested in finding the park's flowers, plants and wildlife – there's something for all pupils in this trail, which includes little-known stories.
6. Groundbreakers Heritage Trail: the area now occupied by the park has a long history of human settlement, manufacture, and recreational use, as well as a changing population of plants and animals. This tour celebrates the area's history before the park with a free, online map and guide featuring information and photographs about 32 historic sites and topics, a downloadable guidebook, and an augmented reality trail accessed using QR codes displayed at nine key locations in the park.