The estate once again opened its gates to 3,000 Primary school children from more than 50 local schools for the annual Countryside Days for Schools.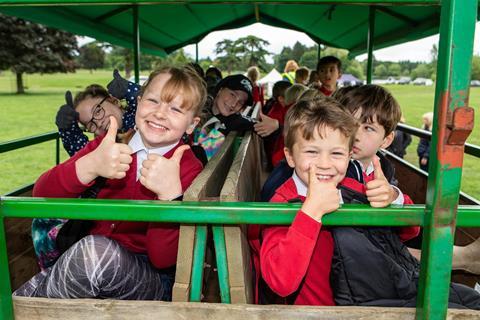 The two-day event offered local schoolchildren lessons in farming, horticulture and forestry, and a variety of stands provided topical based learning, informative displays and interactive demonstrations.
Primary schools in Berkshire receive an invitation to attend the event, free of charge, each year - the first such event was in 1997 and hosted 315 children.
It aims to engage children in areas such as arable, meat and dairy farming, horticulture, building and construction, and forestry management, as well as demonstrating best practice in caring for natural and built environments.
Richard Benyon, chairman of Englefield Estates, explained: "At the heart of Schools Days is giving children chance to explore how the countryside works and how it is managed, something which has enduring importance. We want to complement what they are doing in the classroom and inspire a passion and care for the natural world.
"The Schools Days began over 20 years ago and year-on-year we have remained true to its original aim, whilst expanding the variety of activities on offer. We welcomed more students than ever before this year and it was fantastic to see them so enthusiastic and engaged."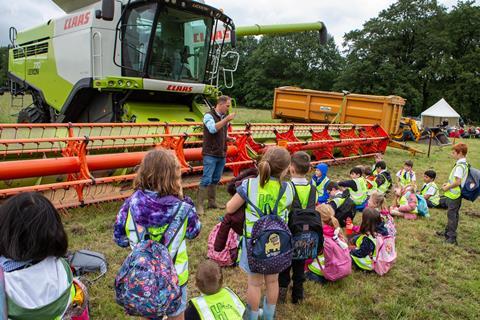 Estate staff past and present, as well as local volunteers, became the teachers for this year's event in June, leading activities that took students across the Estate, from the yard, to the woodland, and to Englefield House.
This year's event took place on Wednesday, June 12th and Thursday, June 13th, managed by Tina Haynes, a teacher currently teaching at a Newbury secondary school for the deaf.
Tina Hayes, a teacher at a nearby Secondary school, who managed this year's event, said: "The Englefield Estate is an ideal base for children to learn about the great outdoors and to gain a real insight into what a country estate is and how it fits into life today.
"Each year, Schools Days brings a new challenge and opens new windows of interest which we hope will continue to fascinate and inspire teachers and pupils alike.
"Apart from the obvious educational benefits of the days, we also want the children to see the benefit in helping one another, and building and cooperating within a team."