MP Gavin Williamson has highlighted the "real value" of school residentials when quizzed in the House of Commons about the education and school travel sector.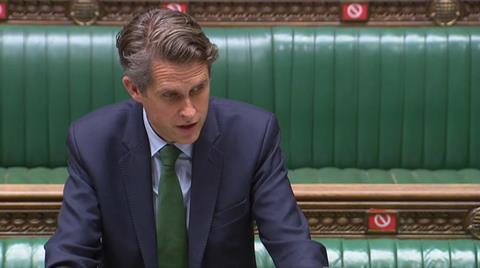 Dr Neil Hudson, MP for Penrith and The Border, asked Williamson in the Commons Urgent Education Question session if education centres could be key for pupils when it comes to their educational recovery.
He said: "We all know that the pandemic has caused many young people to miss out on vital learning experiences and I welcome the Government's recovery strategy to help them catch up.
"In Cumbria we have unique outdoor education centres such as the Blencathra Centre and the Outward Bound Centres that offer life-affirming educational experiences both as day and residential activities offering young people a chance to benefit from some of the vital opportunities they have missed out upon.
"Do you agree that these centres can be a key part of the solution and will he look into his department directly supporting and utilising these assets to achieve this educational recovery?"
Updated guidance on educational visits
In line with the roadmap, schools were able to resume day visits from 12th April and domestic overnight visits from 17th May.
The Department for Education has issued new guidance, that comes into effect on 19th July, giving schools the go-ahead to take school groups on trips abroad that have previously been deferred and also plan new international visits.
You can read the update here.
Gavin Williamson responded: "As part of step three of the roadmap we lifted restrictions so people could do overnight residentials. Of course, my Honourable Friend is absolutely right to highlight the benefits of outdoor education centres and the real value they bring to so many young people.
"We will certainly continue to work with the sector to how we can promote this especially as schools have got more and more freedoms in the future."
The Council for Learning Outside the Classroom (CLOtC) said: "We are very pleased that Gavin Williamson has recognised the value of residential experiences and are delighted the latest guidance from the Department for Education plans to remove all barriers to schools in England wishing to plan these experiences for the 2021/22 academic year and beyond.
"Overnight residential visits have been permitted in England since mid May and, subject to confirmation, from September international educational visits will once again be permitted.
"As we move forward, it is essential that schools harness the unique and frequently life changing experiences that residential visits, both within the UK and overseas, offer young people. We will continue to work with our partners and the DfE to ensure children and young people enjoy and benefit from high quality learning outside the classroom experiences throughout their education."
Today in the Commons Urgent Education Question session I asked the Education Secretary to support and utilise our fantastic Outdoor Education Centres as part of the Educational Recovery Strategy for our young people@OutwardBoundUK @BlencathraFSC @OutdoorLearnin8 pic.twitter.com/vP568ewViX

— Neil Hudson (@DrNeilHudson) June 30, 2021
Social media support
Organisations across the school travel sector offered support for Dr Neil Hudson's comments via Twitter:
Thank you to @DrNeilHudson for highlighting that outdoor education centres are a key part of the educational recovery solution 👏#OutdoorLearning @OutwardBoundUK @OutdoorLearnin8 https://t.co/SrPBkW0XzN

— Field Studies Coun (@FieldStudiesC) July 2, 2021
We will continue to promote the importance of #OutdoorLearning in @educationgovuk recovery plans and future development strategies. https://t.co/yWQgQwXdDF

— APPG on Outdoor Learning (@OutdoorLearnin8) June 30, 2021