Schools can choose from a programme of exhibitions and galleries across the spring and summer term, featuring across all seven venues under the National Museums Liverpool brand, including a Doctor Who display.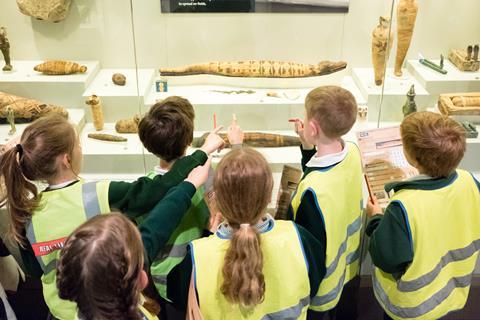 The World Museum will host the world premiere of Doctor Who: Worlds of Wonder, which will bring science to life according to the team, with monster costumes and props from the famous series, as well as original artefacts, sets and more.
The display is described as a must-see for any fan of the series with schools benefiting from reduced rates of ten or more pupils.
Over at the Walker Art Gallery, children can step back in time to the Tudor Court with a new exhibition The Tudors: Passion, Power and Politics opening in May.
This display presents the five Tudor monarchs and includes 68 works from the National Portrait Gallery, paintings from the Walker Art Gallery's collection, and a selection of additional loans, including the Westminster Tournament Roll (College of Arms, London).
The team is also shining a spotlight on one of the most important 19th century print makers in Kunichika: Japanese Prints at Lady Lever Art Gallery, as well as showcasing the work of local artists in Refractive Pool: Contemporary Painting in Liverpool at the Walker Art Gallery.
More highlights
A new intervention at World Museum's World Cultures Gallery, in collaboration with comedian Daliso Chaponda, will use comedy to interrogate the collections, their histories and how we interpret them.
In addition, a redisplay of the Benin collection will open following participatory work with a focus group from Liverpool's African diaspora communities, and artist Leo Asemota, to collectively rethink issues raised by the presence of looted royal artworks from Benin City in Nigeria, and to make it more relevant and responsive to contemporary audiences.
Schools can also experience the recently reopened Wondrous Place gallery at the Museum of Liverpool, as well as Fresh Perspectives, an exhibition of artwork from high school students in the Wirral which opens at the Lady Lever Art Gallery in January.