A new GCSE in Natural History is set to be introduced, as the Department for Education (DfE) backs proposals for the new qualification which will see students explore and appreciate the natural world around them.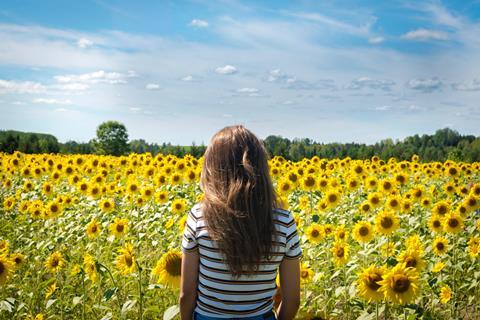 Natural History could be taught to 14 - 16 year olds from 2025 through the examination board OCR. It's reported that it will develop a rigorous understanding of the natural world: from their own local wildlife, environment and ecosystem to global challenges such as climate change, biodiversity and sustainability.
It's said that pupils will also develop the skills to help them carve a future career in the natural world if they wish to – for example observation, description, recording and analysis, through sustained and structured field study.
The key points
The Natural History GCSE is to be introduced as part of the DfE's Sustainability and Climate Change Strategy.
There will be more support and training for teachers with greater focus on nature and climate change.
Students will be able to use this GCSE to gain a better understanding of the natural world around them, away from the desks. It will aim to inspire young people with a career in this field.
The plans were announced by Education Secretary Nadhim Zahawi, as part of the DfE's flagship Sustainability and Climate Change Strategy, at the Natual History Museum in London on 21st April.
He said: "We are delivering a better, safer, greener world for future generations and education is one of our key weapons in the fight against climate change.
"It shouldn't come as a surprise to anyone that young people are already very committed to a more sustainable planet. We should be proud of this, and I want to do everything I can to encourage this passion so they can be agents of change in protecting our planet.
"The new Natural History GCSE will offer young people a chance to develop a deeper knowledge and understanding of this amazing planet, its environment and how we can come together to conserve it."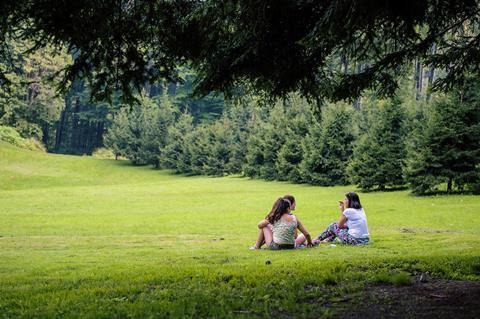 The announcement builds on years of research carried out by OCR alongside Cambridge University Press & Assessment, involving more than 2,500 teachers, students and environmental experts.
The Education Secretary also pledged greater support for teaching climate change at all levels and by 2023 there will be new requirements for further education teachers to build sustainability into their teaching.
This includes the National Education Nature Park that will help children and young people to get more involved in the natural world, taking small steps such as installing bird feeders and 'bug hotels' in the school grounds. Teachers will be provided with free, high-quality climate education resources as part of the Nature Park hub.
"The GCSE is a wonderful opportunity"
There has been huge support from leading environmentalists such as the Eden Project's Sir Tim Smit, adventurer Bear Gyrlls, broadcaster Baroness Floella Benjamin and teenage conservationist Kabir Kaul, as well as school trip providers who specialise in natural experiences.
Bear Grylls said: "The introduction of a Natural History GCSE is a brilliant addition to the learning young people receive on climate education.
"It will inspire so many young people to develop their passion and knowledge of the natural world, and how we can best protect it."
Director of the Natural History Museum, Dr Doug Gurr said the GCSE is a "huge step" in helping to harness young people's passion in the natural world, and Jill Duffy, OCR chief executive, said the GCSE is "a wonderful opportunity for young people everywhere – from urban to rural environments – to study and connect with wildlife and the natural world."
"Deeper engagement with biodiversity and sustainability will equip generations of young people to understand their environment and grapple with critical challenges."

Jill Duffy, OCR chief executive
Suzanne Moss, head of education and learning at the Royal Horticultural Society, said: "When people understand the world around them they are much more likely to want to, and to be able to protect it. We are delighted that this diverse and inclusive programme considers a wide range of environments, from rural, to urban, to cultivated and will link more learners with the possibilities of the plant world."
Dom Higgins of the Wildlife Trusts agreed that the announcement should be "applauded", saying: "Young people have been at the forefront of action for a healthier planet, now they will finally have the chance to study our natural world, its wildlife and plants, our impact on it and how climate change and nature are interlinked."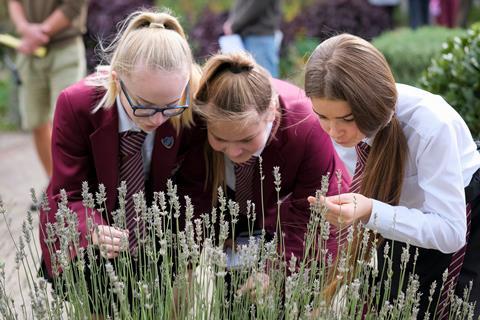 Mark Castle, CEO of the Field Studies Council has labelled the news as a "major win for older students and the environment", but added that more must be done to introduce these themes to young people of all ages.
He added: "We must ensure that learners of all ages and not just those who study a Natural History GCSE have opportunities to explore the natural world first hand and are given the chance to connect with nature and experience high quality outdoor learning as a core part of their time at school.
"We must encourage children to be curious and passionate about the natural world from a young age so that they can make informed choices about how they protect it as they grow and develop and as a charity, we will continue to campaign for this."