The co-founder of the Eden Project, Sir Tim Smit, talks about the proposal for a GCSE in Natural History and engaging children with the wider world.
He once said if there was one thing he could do in life it would be to make sure that natural history, which he describes as the 'fabric of life', was taught in all schools from the age of five to 19.
Sir Tim Smit (pictured above) has spent most of his life engaging with nature. As co-founder of the Eden Project in Cornwall, he is also involved with major plans which aim to have an Eden Project in every habited continent by 2025 - no mean feat.
No surprise then that he's incredibly passionate about the proposals to introduce a GCSE in Natural History. He told me: "I'm passionate about natural history because there's a real danger for humans who think that it is something other than themselves. The moment you are able to call things 'other', you no longer feel a responsibility to care for them because they're not yours."
He has described the subject as being 'about the now', something which he says is lacking in education: "Everything we do is about looking backwards – being present is a really important thing and the subject of Natural History is asking some vital questions about citizenship."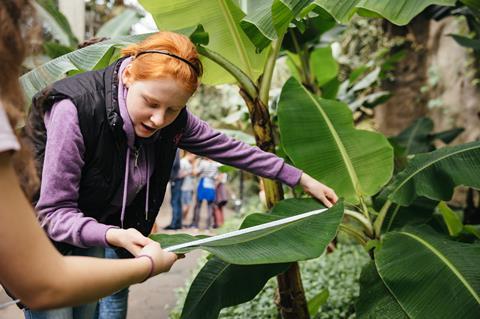 If introduced, the subject would be one of the first new GCSEs to be launched in UK schools since computer science in 2014. Teenagers would be encouraged to head into the great outdoors to study, as part of the syllabus, and as a result hopefully become more aware of our impact on the environment.
The proposal has received the support of many including TV presenter and naturalist Chris Packham as well as broadcaster and nature writer Mary Colwell. In fact, it was Mary who initially began the campaign back in 2011, launching a petition in 2017 which quickly attracted more than 10,000 signatures.
Publishing the findings of a six-week consultation that ran last year, the OCR exam board reported a huge response with more than 90% of those asked agreeing with the proposed purpose of a GCSE in Natural History while 96% of those who took part agreed that outdoor study should be an important part of the GCSE.
Children need to be outdoors
If it was up to Sir Tim, who is also known for discovering and then restoring the Lost Gardens of Heligan with partner John Nelson, all education would take place outdoors. He recalls 'the most powerful' hour of his life when he was told by a friend to stare at a one x one metre patch of land at the Lost Gardens of Heligan in Saint Austell.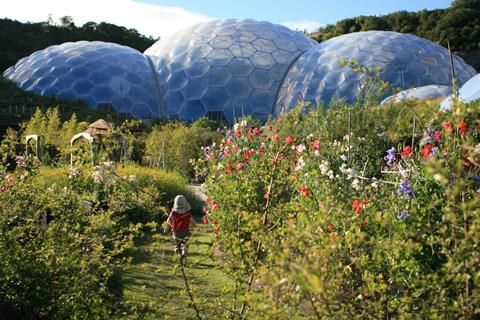 He said: "For 15 minutes all you see is grass and suddenly your eyes have got so used to grass that you start to see the difference between the types of grasses. Then you pick up an aphid and then you see other insects and more insects and then suddenly this grass is completely full of insects and at the end of an hour you have a sense of ecology, a secret world growing just near you."
Drawing on his own sense of natural history as a youngster, Sir Tim links it firmly with a 'rootedness' of where he grew up.
"I can still remember the absolute nose-quivering, knee-trembling excitement when I found a big fat toad under a rock."
"Or the smell when you rolled a rock and it crushed ferns and brackens. Those senses have stayed with me all these years.
"I have always felt alive in nature, whether that be cutting my way through brambles or building fires and treehouses. I remember going bird-watching and lying about the birds I'd seen to claim a prize. I once said I had seen a bird which hadn't been seen in Britain for 100 years – my master was incredibly stern and said he admired my enthusiasm, but thought I needed glasses."
Hopes for the GCSE
The Department for Education told STO the proposal was still 'in consideration'. The OCR said if it gets the go-ahead, it was looking at a start date for teaching from autumn 2023, following a consultation to decide the final shape of the new qualification.
Sir Tim hopes that if it is approved it could be embedded by 2022, adding: "I think that all education should be natural history – it's the most grown up and important GCSE there will ever be."
Educational visits to the Eden Project and Lost Gardens of Heligan
Sir Tim said education is going to be an even bigger focus for both the Eden Project and the Lost Gardens of Heligan from now on and that visitors would not be disappointed.
Eden has introduced new safety measures for all visitors as well as additional school-specific measures. Teachers visiting can choose from a number of options including curriculum-linked school workshops, independent teacher-led visits as well as residential packages with the YHA.
For more information visit www.edenproject.com/schools and www.heligan.com/groups