The Council for Learning Outside the Classroom (CLOtC) is running two CPD events in 2020 to encourage teachers to spend more time with their class away from the desks.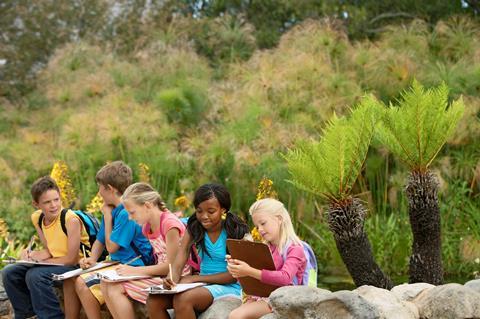 The sessions have been organised to offer fresh ideas to reinvigorate what a teacher does with their class and to also help them get creative and make an impact on their students' learning.
The practical CPD sessions will be delivered by a mixture of experienced and passionate teachers, CLOtC expert staff and partners.
The first event will take place on 24th February 2020 (10am – 2:30pm) at Neston High School, Cheshire, costing £50 per person.
The second will take place on 26th March 2020 (3.30pm – 6pm), Easterside Academy, Middlesbrough, costing £30 per person.
A third session has already taken place at the beginning of the month and has proved to be a big success.
The practical CPD events will help teachers…
Learn from other schools and their learning outside the classroom experiences.
Explore how to use learning outside the classroom to build character, develop resilience and improve the well-being of pupils.
Learn how to develop a whole school approach to learning beyond the classroom and how to audit your current learning outside the classroom provision.
Try out curriculum-linked practical lesson ideas.
The hope is that visiting teachers will leave the event with practical ideas and case studies that they can put into practise immediately.
Who are the events for?
The events are for teachers (EYFS through to KS4), Education Visit Coordinators, Deputies, Heads of Departments, Head teachers, Governors and other education practitioners in all schools.
They'are aimed at those new to learning outside the classroom; those already taking some lessons outside the classroom, but would like more support and information on how to get the most out of LOtC and staff who are experienced and wish to move beyond offering occasional and one-off experiences and ensure that learning outside the classroom is a regular and core-part of curriculum delivery.