A state-of-the-art learning centre is now available for school groups after a £13m redevelopment of Block E at Bletchley Park in Buckinghamshire.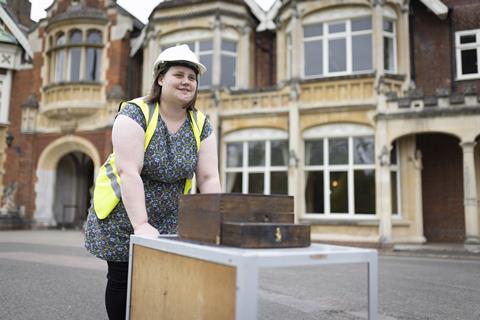 Empty for decades, Block E was originally built in 1943 and was the only block devoted entirely to communications at the famous codebreaking site during World War Two.
Sections working here handled incoming and outgoing messages, encryption using machines such as Typex, and the distribution of material throughout the organisation.
Following the redevelopment, eight learning spaces have been created to accommodate groups all the way from primary school to higher education students. They have been designed to host more than 13 tailored workshops and cover STEM (science, technology, engineering and maths) subjects for all ages.
The opening is the final stage of a major three-year project; the first phase was the refurbishment project of Block A which now houses the largest permanent exhibition on site: The Intelligence Factory. Phase Two was the completion of the new Collection Centre that stores the Trust's extensive collection of more than 420,000 items relating to the wartime story of Bletchley Park.
What schools can expect from a visit to Bletchley Park
An overview of World War Two history, with a focus on Bletchley Park's involvement.
Codebreaking through the ages - problem solving and key mathematical skills, through both formal and informal sessions.
A close-up look at wartime machinery; students will be able to use an Enigma machine and other examples of objects from the Bletchley Park collection to explore codes and ciphers, and to work as a team to solve problems, test their tenacity and exercise lateral thinking skills.
Hands-on interactive learning allowing learners to try their hand at real intelligence-management techniques used at Bletchley Park, and experience some of the daily challenges faced in-period.
On-site learners also receive a guided tour around the site, providing an opportunity for students to delve deeper into the Bletchley Park story.
A chance to explore contemporary parallels between Bletchley Park's information-intensive wartime work and the digitised world of today.
Lily Dean, learning manager for the Bletchley Park Trust, says: "We are very proud of Bletchley Park's award-winning learning programme. The new facility will enable more students to visit us, supporting their studies in STEM subjects, and helping us to share the amazing feats of human ingenuity that took place at Bletchley Park with more learners than ever before."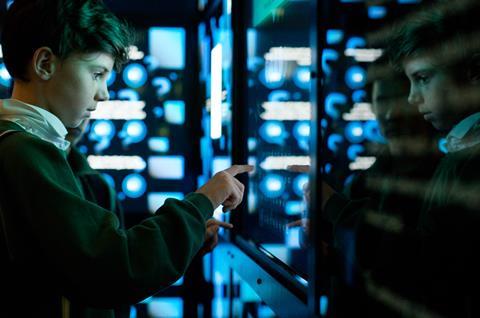 Later in 2023, a purpose-built 250-seat auditorium in the facility will also open to accommodate schools and other educational groups, hosting a full and varied programme of community and corporate public events and talks. 
"This will make an exciting and very real contribution to young people, whose access to STEM opportunities, both inside and outside school, has been challenged in recent years."

Nicola Ayrton, head of programmes
"Investing in learning, and having a dedicated space for it, makes a real difference to young people and their futures," said Nicola Ayrton, head of programmes.
She added: "This will make an exciting and very real contribution to young people, whose access to STEM opportunities, both inside and outside school, has been challenged in recent years.
"Our vision is to continue to inspire people of all ages to learn about the significant achievements of Bletchley Park that took place here during World War Two. The process of explaining how and why remains hugely relevant today, as we bridge the gap between past and present and this starts with the next generation of learners."
The Bletchley Park Trust aims to ensure the cost of educational visits are good value, offering a choice of options for schools including its own bursary scheme which allows eligible schools to experience Bletchley Park's learning programme for free.
For more information about school trips to Bletchley Park, including the new learning centre go to https://bletchleypark.org.uk