WST Travel has released a new programme of day trips for 2021, to help engage children in a variety of different subjects.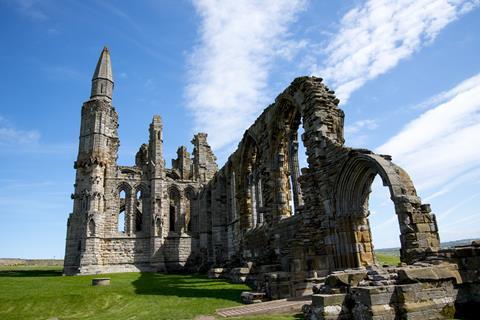 The tour operator said it was releasing the new range of trips for Primary schools in response to the impact on pupils' wellbeing as they haven't been able to go on school trips in 2020 and bond with their peers.
WST has also introduced a Covid-19 policy to ensure that if plans change due to government guidelines, the school will not lose any money. Schools are also offered a flexible booking policy which means you can move the dates around at no extra cost.
Some of the many highlights:
Spark your pupils' curiosity about the history of slavery
The International Slavery Museum, located in the Merseyside Maritime Museum Liverpool,, is a good place to educate children about one of the most important subjects in modern history.. Tackling contemporary issues as well as delving into the history of slavery all around the world makes a visit to this museum all the more valuable, according to WST.
Experience a new culture
On a similar note, a visit to the ruins of Whitby Abbey in north Yorkshire is a great way to immerse pupils from all ages into different ways of life. This English Heritage site has been the inspiration for artists, writers and religious leaders for centuries, and the Discovery Visit offers students an interactive insight into how this site inspired different people through history. You can either book an expert-led, interactive, hands-on, and immersive Discovery Visit or download the Teachers' Kit for a self-led visit.
Out in the open
Although learning about culture, diversity and history is vital to a child's education, physical education is just as important. A trip to an outdoor activity centre offers great team building activities like rock climbing, zip wiring, raft building and canoeing. The UK has a number of great sites to choose from, and WST Travel has selected some to visit, including Treetop Trek in Manchester, Woodlands Adventure in Birmingham and Beamish Wild Tree Top Adventure in Northumberland.
For more information on a variety of school trips and activities, visit the WST Travel website: www.wsttravel.com