STO talks to Mark Vincent, assistant head teacher at Wilmslow High School, about his school's trip culture and why he uses a travel management company to plan visits.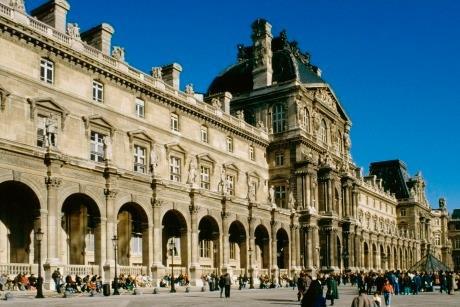 At Wilmslow High School in Cheshire extra-curricular activities and educational visits are embedded into the timetable. Known as X-tra, a packed timetable of clubs, societies, residentials and day visits is available for all Key Stages.
'Educational visits always feature strongly when young people are asked to recall the richest and most memorable learning experiences from their schooldays. We are very keen to foster this and we invest a considerable amount of staffing and time resources to enable educational visits to take place,' explains the school's website.
Past educational day visits have seen Year 9 Social Studies students visit Savio House, a Salesian retreat centre, to study reflection, and Year 7 Geography pupils visit Blackburn Rovers to study Geography.
Trips abroad have seen Year 9 travel to Barcelona to study Technology and Years 11, 12 and 13 visit Iceland for Science.
In 2014, Year 12 and 13 pupils even visited Russia, including Red Square and The Kremlin, for History.
Modern Foreign Languages
Modern Foreign Language trips are also regular features on the timetable. Last year, Year 10 GCSE students travelled to Paris to develop their French speaking skills in preparation for GCSE oral assessments.
Students completed workbooks containing a range of exercises based on the sites visited as well as developing listening skills from conversing directly with French citizens.
When back in the classroom, students learnt how to recount their experiences in Paris for their GCSE reading exam, applying their newly developed skills to achieve exam success.
Opinion: trip planning with a travel management company
Assistant head teacher Mark Vincent has approached school trip planning in several different ways in the past, including booking off the shelf package trips.
More recently, he's started using a travel management company to manage the complicated booking process. Cheshire-based Review Travel do everything from booking tickets to planning itineraries on the school's behalf.
Review Travel, in particular, also operates a 24 hour helpline, which allows teachers to access help with unforeseen problems like weather and travel alerts.
"It can be quite a lengthy challenge organising a group visit especially where students are concerned," said Mark. "But having used Review Travel for a number of our school educational and sporting visits it has removed a lot of the administrative and organisational burden on our staff.
"The knowledgeable advisors are experienced in organising daily itineraries as well as arranging all aspects of our travel requirements: flights, ferries, transfers, coach hire and accommodation, to suit our budget."
In Marks opinion, he's been able to reduce the cost of trips per head by using a travel management company.
"We no longer have the need to include in our arrangements elements of packages offered by inclusive school tour operators which we do not require," said Mark.
In summary, Mark recommends that other teachers should go down the travel management route to make school trip planning easier.
"I have no hesitation in recommending Review Travel to anyone who needs comprehensive travel arrangements," he said.
For more information about Review Travel visit www.reviewtravel.co.uk.