With April being National Garden Month, we've looked at some of the best gardens in the UK for school trips, focussing on inspiration for pupils away from the classroom.
1. The Yorkshire Arboretum
With 6,000 trees from all over the world spread across 120 acres of parkland, The Yorkshire Arboretum is a wonderful place to explore with your students. As well as delving into the vast collection of trees on your visit, a range of activities led by the Outdoor Education Team can usually be organised too.
These include fun teamwork activities like shelter building or more scientific approaches in pond dipping, giving students a chance to learn about underwater life. The activities cover a variety of subjects and are adaptable for any age group.
2. Birmingham Botanical Gardens
Birmingham's Botanical Gardens have a heap of fun outdoor activities to inspire children – not to mention the 7,000 plants from all around the globe that can be found here. The glasshouses form the perfect climate for unusual plants to grow, giving your pupils the chance of seeing plants that wouldn't naturally grow in the UK. As a Council for Learning Outside the Classroom (CLOtC) badge holder, the gardens are a great place to enhance your students' education of the natural world.
3. Spetchley Park Gardens, Worcestershire
The spectacular Spetchley Park Gardens have announced a range of new activity programmes for Key Stage 1 and 2 workshops to get pupils interested in plants. Learning in the gardens gives your class the opportunity to connect with the world around them, following trail worksheets to identify certain plants, trees and flowers so they're able to answer mathematical questions.

Another workshop 'Plants – their purpose and potting activity' gets students planting their own seeds and gifts them the plant to look after as a memento from the day. The gardens boast nearly 30 acres of luscious greenery waiting for your pupils to experience.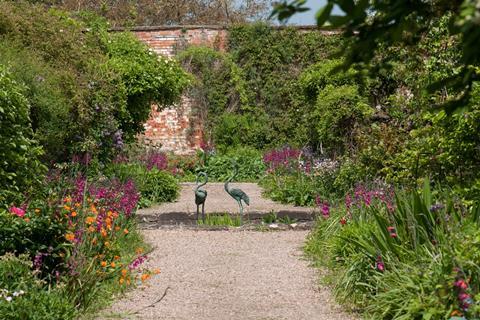 4. Sir Harold Hillier Gardens, Romsey, Hampshire
There is a stack of activity programmes to choose from at the Sir Harold and Hillier Gardens, aimed mostly at primary aged children, although the gardens do support all key stages, linking their activity programmes to Science, Art, Geography, Maths and English.

These programmes include looking at the life cycle of a plant, all the way to understanding the habitat of certain animals. 180 acres of non-stop adventure can be found here, the stand-out part of the trip possibly being the Children's educational garden. It was designed and built by children as a positive learning environment in the outdoors and is still maintained by visiting groups now, learning as they work.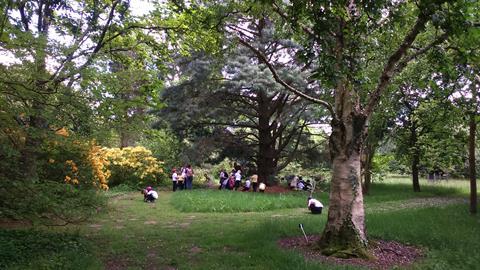 5. Wrest Park, Silsoe, Bedfordshire
This English Heritage site offers visiting schools a journey into 90 acres of magnificent gardens, showcasing French, Dutch, Italian and English styles all together. As well as this, the gardens house a number of 'hidden gems' within the grounds for your pupils to keep an eye out for, such as its 18th century Bowling Green House or the 40-odd statues dotted around the site.
Pupils arriving at the Park will feel safe and secure in a dedicated education room at the gardens to learn about the areas rich history. There are a range of curriculum links for Key Stage 1-4 students.