Charlotte McNeela, who was a finalist for last year's School Trip Champion Award, talks about why education outside the classroom helps with every aspect of education and development.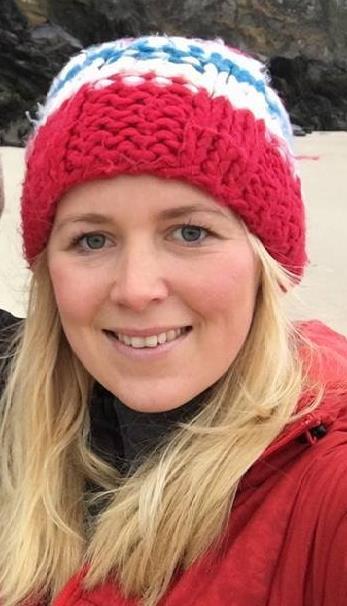 Charlotte McNeela is a principal teacher of Geography at Our Lady's Catholic High School in Preston. She has also set up the Duke of Edinburgh Award at two schools, which each have more than 70 students taking part in Bronze and Silver awards. Founded in 1988, Our Lady's remains true to the teachings of the Catholic Church while respecting the traditions of all faiths. In 2014 the Department for Education awarded Teaching School status to the school and Our Lady's now leads a consortium of schools that together form the Catholic Teaching Alliance.
What are your main objectives when organising trips?
My main aim is to broden students' horizons. I used to teach in Barrow-in-Furness and we had the Lake District on our doorstep but many students had never been there. I love expedition and adventure trips that provide new experiences and show students there are fantastic mountains, lakes and beaches in their area. It is also important that trips increase their confidence, independence and life skills as well as helping them integrate with other students and people they might not normally associate with.
Why is education outside the classroom important to you?
It's very difficult to get to know the strengths of pupils in the short time you have with them in lessons. Trips help develop a roundness that you can't get from simply being in school. Values such as empathy and leadership, which you might not have seen, will come out on a trip and can be applied to academic work when the students are back in the classroom.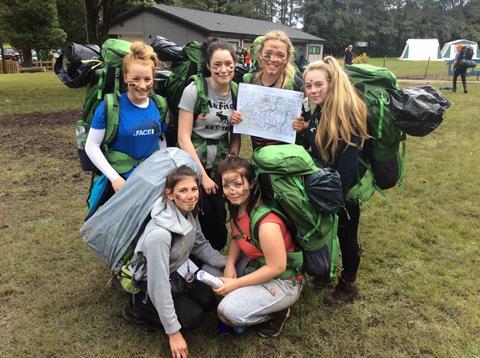 What are some of the trips most memorable trips you have organised?
The Duke of Edinburgh expeditions are always memorable and often it is the least likely pupils that shine. Then it is about the experience. On one trip we were walking down a footpath and one of the pupils said "this is amazing". I wondered what they meant and it turned out to be the fact they were on a muddy footpath filled with puddles and it was something they'd never done before. They felt as if they were exploring a wilderness even though it was only around 20 minutes from the school. At my previous school we went on World Challenge trips and one was in the High Atlas Mountains where the students played football on a plateau with youngsters from a local community. Neither of them could speak each other's language but they interacted and played football for hours using sign language to communicate.
Are there any particular challenges you face?
The amount of content in the new GCSE makes it a challenge to take pupils out of class. Staff recognise the value of trips and how important they are, but this has to be balanced with missing lessons and any impact on academic performance. So sometimes we will run short trips where we take students out after break time until the early evening and we will do this on different days so they are not taken out of the same lesson. As far as finance is concerned, we have a cap on trips and don't do any that cost more than £500 per pupil in order to try and make them accessible to all. For the more expensive trips they are organised 18 months in advance and we offer payment plans to parents to help them budget. We do this for the D of E expeditions and also encourage pupils to consider doing things like a paper-round to help pay for trips. Students also recognise the importance of trips and many will put Christmas and birthday money towards them.
What are some of the educational outcomes you have seen from trips?
The most incredible was a pupil from my form last year. At review meetings he would never make eye contact or speak to me at all, he was totally disengaged. He was one of 12 underperforming boys picked to go on a five-day Outward Bound course after we obtained funding from the Harris Trust, a local charitable scheme. It transformed him as he suddenly found his niche and realised what it was like to help and encourage others. Nobody knew he had this side to him. He now loves the outdoors and will often come to see me and talk to me, which he never did before.
Do you go on overseas trips?
We go to Normandy and recently got back from a fantastic trip to Italy to see Vesuvius, Pompeii and Sorrento. I wondered what it would be like taking a group of 15 and 16-year-olds to what is a museum of sorts but they were totally engaged. We stayed at Pompeii for three hours but could easily have spent all day there. The trip was for four days and we kept it within our £500 cap.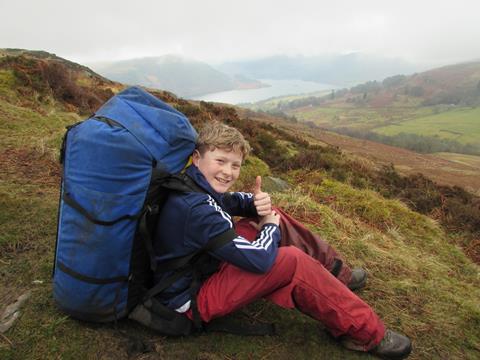 What are some of your tips for organising a successful trip?
Get a good team of staff around you and work to their strengths. Make sure everyone has something to do as nobody wants to be standing around on the side lines. Make a checklist. We plan our 18 months in advance so I put everything on a spreadsheet as we go along.
What is your advice to teachers who say there is too much paperwork involved in trips?
There is a lot of paperwork, but don't let this put you off. A lot of it can be streamlined and is common sense. Go with the process and go for it!