Justine Lee, communications manager at The Council for Learning Outside the Classroom, explains about a new CPD programme from the charity and its partnership with the Canal & River Trust which aims to help schools connect pupils with the natural environment.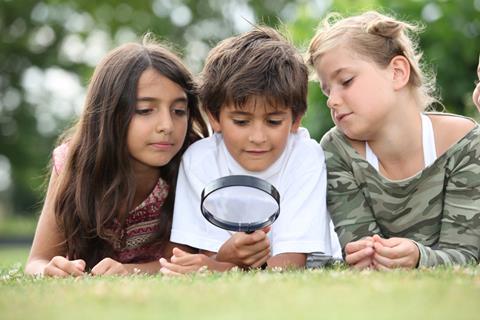 As children and young people return to school, it is good to see green shoots of recovery for learning outside the classroom and lives returning to some level of normality.
Guidance regarding educational visits and trips has relaxed in England and Scotland. Millions of pupils have missed out on these experiences over the past 18 months. Boarding a bus, train or plane and heading off to explore a new location or country, without parents, is a significant step forward on their journey towards independence. These opportunities also help to broaden minds and deepen understanding of a topic or subject area, as well as building relationships and enhancing communication skills.
If you are planning an educational visit, using a venue or organisation that holds the LOtC Quality Badge will give you extra confidence. Recommended by the Department for Education (DfE), this accreditation covers all areas of health and risk management, including infection control, as well as quality of education provided.
First school in Scotland to achieve national award
St Andrew's Fox Covert RC Primary School in Edinburgh became the first school in Scotland to achieve the Gold LOtC Mark. Last year, the Scottish Government pledged to embed learning outdoors as an everyday activity and to celebrate it as a fundamental part of growing up in Scotland. Achieving this award recognises St Andrew's commitment in providing its pupils with progressive and creative opportunities to learn in a meaningful way. Furthermore, the DfE has advised schools in England to consider which lessons and activities could be delivered outside the classroom during the autumn/winter. Whilst this is included in its managing virus transmission levels guidance, we hope that more teachers taking their lessons beyond the classroom will lead to a greater realisation and appreciation of the benefits of teaching in this way.
Continuing Professional Development (CPD) to support teachers
While the permission to take learning outside the classroom may be there, for it to be successful teachers need support to overcome the main barriers, which are a lack of confidence and understanding in how to deliver lessons effectively in a different environment. Our new CPD programme, Learning Beyond, has been designed to offer exactly this.
Developed by experienced teachers, Learning Beyond will help teachers and educators create a culture of learning beyond the classroom across their school or setting. Working alongside a mentor for two terms, participants will work their way through our new LOtC Progress Tracker and create an action plan to embed practice within the school.
By the end of the programme, participants will be confident in how to plan and deliver quality learning beyond the classroom that positively impacts on student learning, health, wellbeing and personal development.
Making the most of nature to support wellbeing
It is well established that providing more opportunities to spend time in and connect with nature is a valuable means of supporting the wellbeing of children and young people.
New research published in Science Direct revealed that increasing natural space in residential areas may help narrow inequalities in health and wellbeing and may be linked to prosocial behaviours. However another study, that used mobile phone GPS data to map how urban greenspace is used, revealed that most day-to-day greenspace visits are incidental, i.e made by people travelling through greenspace rather than it being the destination or spending time there.
There is still much to be done to capitalise on the benefits of time spent in nature. Schools can play an important and pivotal role in helping to realise these.
Programmes such as Nature Friendly Schools are already showing the positive impact that time outside in nature has on learning, and we are delighted to be launching a new programme in partnership with Canal & River Trust to help more schools connect pupils with the natural environment.
Through 'Waterways, Wildlife and Wellbeing' we will be supporting 500 schools in the West Midlands to take their learning beyond the classroom. Access to resources, case studies, support and guidance will boost knowledge and increase awareness of the learning opportunities in the local area and build confidence to take groups from that immediate local environment to discover new learning opportunities further afield, too.
While we will still face challenges during the 2021/22 academic year as we deal with the legacy of Covid disruptions, there is much to be excited by and we very much look forward to a new year full of new energy and learning in new spaces.
The Council for Learning Outside the Classroom offers free online guidance, resources, membership, accreditations and other support for schools and providers. Visit www.lotc.org.uk for more information.


Justine Lee is a mother of two teenagers and works with charities and not-for-profit organisations focused on helping young people to achieve their potential. She has extensive experience working in the learning outside the classroom sector including for School Travel Forum and the Council for Learning Outside the Classroom.
View full Profile