Sometimes it can be challenging for teachers to take English outside of the classroom - here's a host of school trip ideas to help students engage with the subject.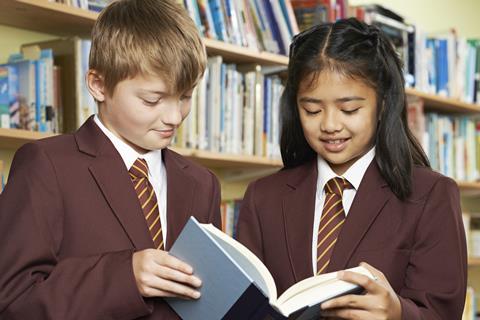 The British Library, London
The largest national library in the world with an estimated 170-200 million items, The British Library is the perfect place for students to explore the most diverse collection of literature in the country. The library promises inspirational visits that encourage curiosity, creativity and exploration through its new schools programme that has recently opened, with more workshops and special events still yet to be added. Current workshops include: 'Sound Familiar?' a curator-led session exploring language, dialect and vocabulary in the UK as well as the 'Women's Liberation Movement' workshop which explores the impact of feminist literature on the advancement towards gender equality.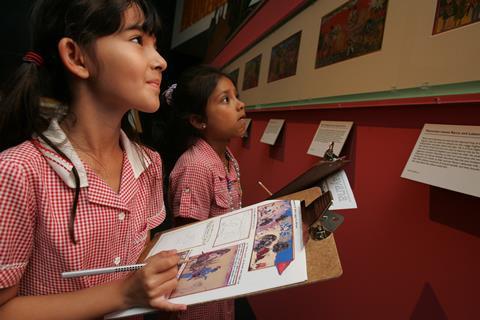 Seven Stories – The National Centre for Children's Books, Newcastle
Founded in 1996, Seven Stories is an organisation that recognises the need for children's literature, hosting frequent exhibitions, author visits and activities, best suited for younger children. For Key Stage 2/3, Seven Stories offers Michael Morpurgo inspired writing workshops, sensory adventures and reading sessions. The centre also offers story training for KS4/5 students hoping to work with children and young people in the future.
The centre is currently hosting the exhibition Drawing Words, curated by Lauren Child, which was opened by the British Council in 2018. The display brings together children's book illustrations with a commissioned play space reminiscent of a pop-up book to encourage interaction and creativity.
The Emmerdale Studio Experience, Leeds
Inviting students to step into the drama of television production, the Emmerdale Studio Experience offers a chance to witness the process from script to screen. Going behind the scenes, students can experience the techniques and secrets that bring stories to life on screen.
The studio offers a range of KS2-5 workshops that are designed to be teacher friendly with free workshop content, complete with learning objectives, outcomes, curriculum links and activities. The fully-guided tours of the studio last for 90 minutes and include full-scale set reconstructions, costumes, props and special effects, which can then be followed by a one-hour workshop in the dedicated Education Space where students can put what they've learnt into action in creating their own scripts and scenes.
Royal Shakespeare Company, Stratford-upon-Avon
Working with thousands of schools every year, the Royal Shakespeare Company (RSC) is committed to challenging young minds with the language of Shakespeare. Offering a wide range of events and workshops for KS1 to Higher Education, the RSC encourages students to explore all aspects of the creative choices behind Shakespearean theatre production. From initial introductions to Shakespeare to a deeper study of a chosen play's language, character and themes, the RSC can tailor workshops to meet specific learning objectives or exam preparation. Offering either half or full day workshops, with a maximum of 30 students, groups can explore the plays as the company's actors do, unlocking language and encouraging them to work as a team in understanding the play's characters and themes.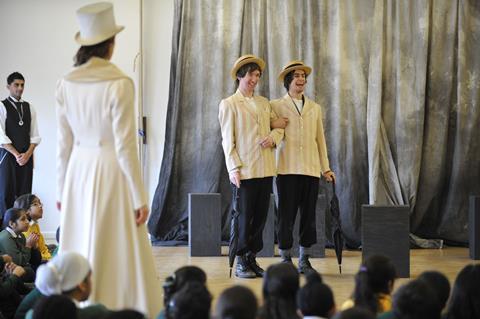 Crescent Theatre, Birmingham
Committed to building and nurturing the relationship between education and theatre, Crescent offers schools a range of affordable workshops to inspire young people to get involved in drama and stage production. The company provides full access to both their studio and main stage for students when they visit and offers online guides for risk assessments.
Each season, Crescent identifies specific productions that will appeal to schools, with options for bespoke packages to make the most from their visit. These packages can include backstage tours, talks with a director or designer, meet and greets with cast members and post show discussions which aim to provide students with insight into the world of theatre, script writing and stage production.