With a spotlight being shone on the future of students, we take a look at some of the best trips and experiences they can have to ready them for working life after education.
An article published by the BBC earlier this week reported that Robert Halfon, chairman of the Education Select Committee has suggested that GCSEs and A-Levels should be replaced with academic and vocational subjects. His opinion on the matter is that the exam system should be designed to offer young people a wider range of skills which will set them up for later life in the workplace.
National Careers Week will this year take place between 4th and 9th March this year, so make sure you use this week to inspire your pupils too but here are some attractions you can head to throughout the year.
Trip ideas which can help prepare your pupils for the working world:
Although this year's event has now passed, KidZania in London, the indoor city run by kids, runs a Career Fair each January which features workshops and expert talks to inspire children to take up careers in STEM, Business, Public Service and Data Science. Keep a look out for the 2020 dates and pop it in your diary.
Plus, when visiting the attraction children can be let loose to discover different jobs for themselves. The idea behind the attraction, besides being fun, is to give children the chance to experience the workplace in a safe, interactive and exciting way. So, whether your pupils want to be vets, pilots or have a go working in a supermarket, KidZania (pictured below) awaits.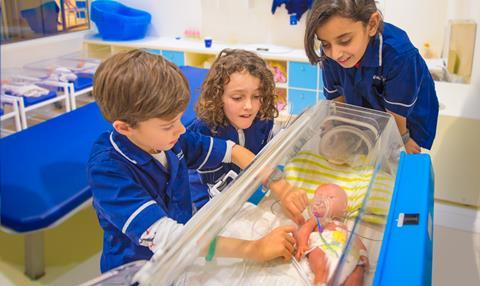 Many attractions such as theme parks now give schools the opportunity to see how everything works behind the scenes, opening the eyes of the young who perhaps didn't realise you could go into these sorts of careers. Many children will think a trip to a theme park is purely just fun, but it can also teach them a lot.
Take Alton Towers, for example; it runs a broad education programme with workshops, talks and events. Plus, this October, the theme park is running a Business of Leisure event which includes seminars with business leaders, interactive workshops, chats with university members, and a chance to discover what careers they could go into.
Depending on what your pupils want to go into, there are many options. One being Travel and Tourism in which many attractions are now offering as a curriculum linked programme. The Jorvik Viking Centre in York has a programme called Dig, which offers a Leisure & Tourism workshop giving pupils the chance to learn about the role of tourist boards, attractions and their appeal, as well as marketing methods used to promote destinations and learning about job opportunities within the heritage tourism sector.
Inspiring pupils can be as simple as opening their eyes to new possibilities too, so even if a trip isn't a career-based adventure, it can still allow pupils to become enthusiastic about certain topics and areas in which they might wish to explore.
Although last year marked the Year of Engineering, there's no reason why you can't still use it as the motivation behind getting your pupils learning outside the classroom. The campaign looks at boosting engineering across the UK and encouraging more of the younger generation to consider it for a career, especially young girls. School resources can be found on the website for both Primary and Secondary school which are great for in the classroom but can also be used where you choose.
Following on from this, why not visit an attraction or destination which can tie into your Science, Technology, Engineering and Maths (STEM) studies. For example, the Ironbridge Gorge Museums offers STEM and Science, Technology, Engineering, Arts and Mathematics (STEAM) workshops at its range of museums, such as the Power Buggy Racer Challenger at Enginuity, running until this December suitable for Key Stage 2. During this session students will be faced with the task of designing and creating a buggy using electrical circuits, gears and pulleys to get it to work.