Justine Lee, communications manager at The Council for Learning Outside the Classroom, explains why involving young people in the planning process can have a huge impact on their engagement and personal development.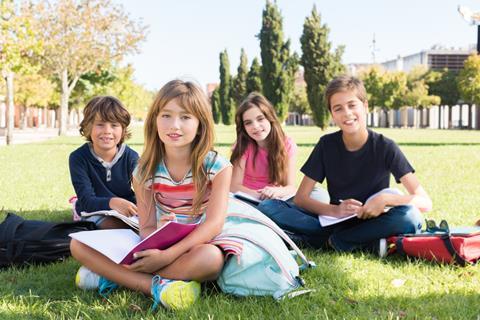 How much do you involve your pupils when planning their outdoor learning? Encouraging students to share their ideas and think about what activities within the topic they would like to explore helps children and young people feel valued and develops their independent thinking skills.
Every child in every school deserves the opportunity to have a say in what they learn and how they learn. Studying outside the classroom provides numerous opportunities to take a collaborative approach to learning, enabling students to take ownership of their work, enhancing their engagement and personal development.
Co-design and co-construction
Involving your students in shaping their out-of-classroom learning sessions can be a great way to personalise learning and provide an opportunity for student voice.
Co-design and co-construction of learning is a partnership between teaching staff and their students. If the experience involves an off-site visit, or an on-site visit from an external provider, they can be included in the process, too. Co-construction can lead to a more creative, richer and deeper experience for students and maximise the impact of their lesson and/or educational visit.
Taking this approach to planning and managing outside the classroom sessions can have enormous and lasting benefits for young people. Working alongside staff, pupils of all ages can work as a learning community to plan and make decisions. The ability to take a real and purposeful responsibility for themselves and others provides pupils with a sense of ownership.
Co-design and co-construction techniques empower young people and allow them to take collective control of their learning – reflecting on their experiences and understanding how they might do things differently next time.
Learning Away
The Learning Away campaign explored the idea of co-creation through its action research into the impact of school residentials. The Learning Away campaign concluded that:
"Providing opportunities for student co-construction and leadership results in a range of positive outcomes. It helps to develop a strong sense of community and a shared learning community where all participants are equal.
"Within this community, students have ownership and control of their learning, which helps enrich the residential experience and leads to improved engagement, confidence and attitude to working with others."
Curriculum planning
At its simplest level, teachers might ask children at the beginning of a topic where they would like to go to find out more. Alternatively, schools can be much more strategic and take a whole-school approach to involve the children in curriculum planning and identifying what learning outside the classroom experiences will move their learning on at each stage of their time at the school.
To maximise the impact, discussions should focus on what knowledge, attributes or skills the pupils need in order to achieve their goals, rather than simply being consulted on where they would like to go for their school trip.
Goals can be academic, skills-based or focussed on personal development, but as always with learning outside the classroom, clear objectives should be an essential part of the planning process.
Schools that have adopted a co-construction or collaborative approach have found it has led to:
• Reduced teacher thinking time and workload.
• Increased values to pupil questions.
• Enhanced pupil engagement.
• Independent thinking skills.
• Pupils' desire to learn improved.
• Increased pupil ownership of learning.
• Empowerment of pupils.
• Greater parental engagement.
The Learning Away campaign developed a co-construction resource to help teachers explore this approach in more depth. This is available on the Learning Away website along with a number of other free resources and tools.
Co-construction and collaborative learning leads to deeper engagement, plus research shows that this deeper engagement is more likely to foster a long-term passion for, and a commitment to, learning beyond school.
The Council for Learning Outside the Classroom offers free online guidance, resources, membership, accreditations and other support for schools and providers. Visit www.lotc.org.uk for more information.

Justine Lee is a mother of two teenagers and works with charities and not-for-profit organisations focused on helping young people to achieve their potential. She has extensive experience working in the learning outside the classroom sector including for School Travel Forum and the Council for Learning Outside the Classroom.
View full Profile