Hard Rock Cafe's new education programme aims to enlighten and inspire pupils through Hard Rock history.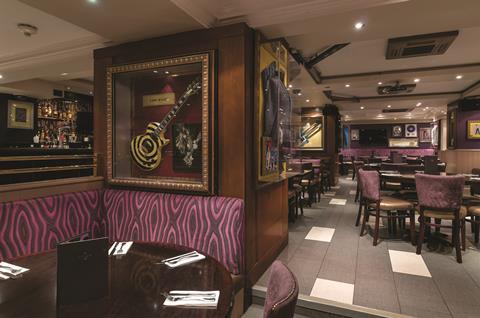 Itinerary: School of Hard Rock
Provider: Hard Rock Cafe
Subjects: History, Sales & Marketing, Food & Beverage Management and Merchandising & Retail
KS: 1-5
The educational programme combines a 45-minute presentation, followed by a Q&A, tour, competition and set lunch at the Old Park Lane location. Learn about its menu, memorabilia, philanthropic endeavours, live music, marketing initiatives and promotions.
Each student will also take away a Hard Rock certificate confirming their attendance and participation at the original Hard Rock. The aim of this project is to make music a useful element for the comprehension of the historical and cultural evolution of society.
10am: The first part of the lesson is dedicated to the history of the Hard Rock Cafe brand, where pupils will discover the values on which Hard Rock Cafe is founded that guides the company still to this day: "Love All, Serve All", "Take Time To Be Kind", "Save The Planet" and "All Is One". The class will also hear the story of the birth of Hard Rock's memorabilia collection which is a part of musical history.
10.40am: The teacher can choose the next part of the session, to suit their pupils' needs and study course. This can be one of the following modules:
Sales & Marketing: Learn about the development of the brand including tourism marketing, partnerships, locator advertising and social media.
Food & Beverage Management: Delve into the classic but constantly evolving menu and learn about the unique culinary offerings with local flavours and flair at Hard Rock.
Visual Merchandising & Retail: Hear about the strategies that make the presentation and promotion of Hard Rock merchandise effective and how it manages and develops its Rock Shop.
Philanthropy: Learn about how Hard Rock will continue to raise both awareness and funds, benefiting a variety of causes worldwide through its Hard Rock Heals Foundation.
11.30am: As part of the programme, you will take a tour of the rock 'n' roll museum. Formerly Coutts Bank used by the Queen, the Vault once held her crown jewels but is now the home to even more valuable pieces from Hard Rock's iconic music memorabilia collection.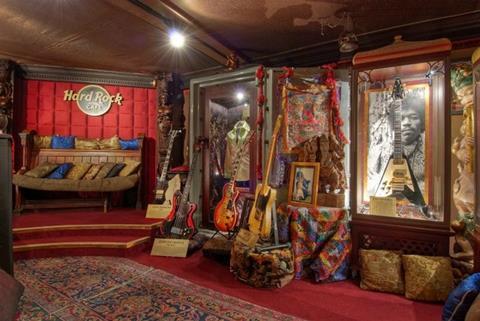 12pm: Lunch is served as a treat to make up the last part of the visit, from one of Hard Rock's world-renowned set menus. Delve into its classic but constantly evolving menu and learn about its unique culinary offerings with local flavours and flare.