Gill Harvey, CEO of the School Travel Forum, explains the importance of a specialist school tour provider when planning school visits.
When we look back on our school years, it is often the visits that we went on that stand out most. The trips to castles, theatres, parks, adventure centres, farms, cities – both in the UK and overseas. These experiences are full of excitement when you are young, venturing away from home without your parents. They can be the trigger for discovering a new interest, making new friends or igniting a passion for a subject.
As a teacher though, when you are responsible for the planning and the organising it can feel very different. Whether you are a new teacher embarking on your first school trip or an old pro, being responsible for a group of 30 or more young people in a different town, city or country can feel overwhelming.
Using a specialist school tour provider
No matter if this is the first or 21st educational visit that you are planning, using a specialist school travel or tour provider will help reduce red tape and ensure you are on top of any changes regarding travel legislation or regulations.
"Being able to get real-life examples of a good tour operator is invaluable. This is especially true if a trip has encountered a problem and the tour operator has gone over and above what is expected to help."

Nick O'Loughlin, head of geography, AKS Lytham
A major asset for busy teachers, a tour provider is your 'one-stop-shop' for school travel. They will take care of every aspect of planning your trip and even offer ideas on how to get the most from the experience.
What a school tour organiser does
A school tour provider works hand-in-hand with you when planning your educational visit. There's the practical elements: organising and booking your transport and accommodation, helping you plan your ideal itinerary, booking excursions and ensuring all dietary requirements are catered for.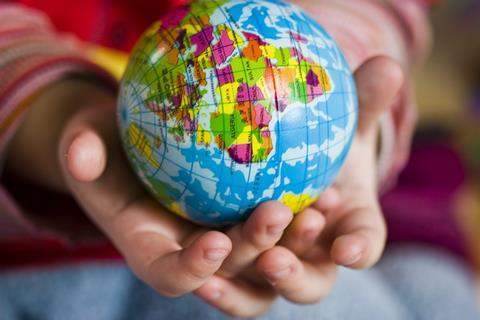 Your tour company will also make sure you are aware of any changes to travel documentation or regulations.
They are also on-call during your trip, ready to step in should the need arise – re-arranging accommodation if you encounter travel disruption such as delayed flights. If you are wanting to maximise your group's experience on the trip, a number of tour providers offer accompanied trips where a specialist member of their team travels with you to make sure you get the most out of your time away.
5 questions to ask when choosing a school travel provider:
1. Is the company regularly audited for safety standards?
2. Does your tour operator have a 24-hour helpline?
3. How do they deal with emergency situations?
4. What is included in the cost of the trip?
5. Does the operator offer inspection visits?
Booking trips has never been easier, why shouldn't I do this myself?
While it can be easy to organise the practical elements of a trip – the coach, the ferry, the hotel, book theatre tickets, museum entry etc., what is more challenging is keeping track of any changes or cancellations. Organising a trip independently also brings with it a number of additional responsibilities.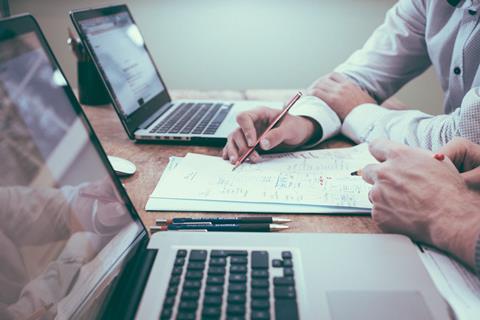 If you organise the flights and accommodation on behalf of your group and ask your group to pay for these elements you are in effectively selling a package holiday and then must comply with the Package Travel Regulations 1992. The Package Travel Regulations (PTR) are a set of rules that you must follow, it sets out the responsibilities of a travel organiser (you) to your customers (your group).
This means that if anything goes wrong on your trip, for example if when you arrive at the accommodation you find it is inappropriate for your group, if your flight is cancelled or there is a ferry strike, it is up to you to remedy the situation – to find suitable alternative accommodation or make new travel arrangements.
A travel or tour organiser takes on these responsibilities, it is up to them to ensure your trip runs as smoothly as possible, meaning you can concentrate on your group.
"For me, with overseas tours, the provider has to be ATOL registered and ABTA bonded to give you that security. I also like to look for CLOtC accreditation and being a member of the School Travel Forum. In the UK, we have a range of providers for residential courses."

Jon Clarke, shadow head teacher, Walsall Academy
Do I need to use a specialist school travel provider or can I use any group travel agent?
A group travel provider will be familiar with the practicalities of working with groups – organising the best form of transport for the group size, have the right contacts for organising excursions, buying tickets etc – however a specialist school travel company understands exactly what teachers and youth group leaders need – the risk assessments that need to be completed, the information that parents require and so on.
Specialist school tour companies can advise on the best location or activities to align with your curriculum focus and will put together an itinerary that will help you achieve the learning outcomes that you need.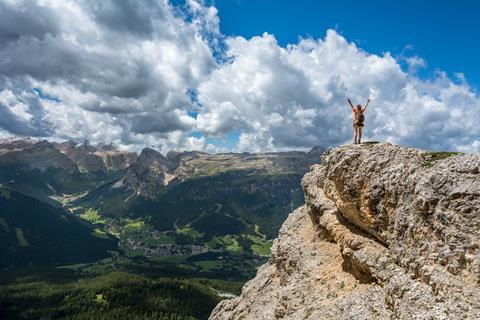 A specialist school tour provider will also know of any in-country changes or developments and be able to suggest new places to visit or even suggest new destinations that might better meet your group's needs.
What should I look for when choosing a school tour company?
For trips within the UK, you should look for a company that holds the LOtC Quality Badge. The Department for Education recommends that schools organising off-site educational visits and trips use organisations holding this accreditation. It is the only accreditation that covers risk management and quality of learning.
How to get the best from working with a school tour provider
Start planning early: we recommend you choose your school tour company and start planning nine to 12 months in advance of short haul trips, and at least 18 months for trips further afield.
Talk to them: tell your school travel provider what your desired objectives and learning outcomes are, what do you want to achieve through the trip?
Be open: make sure your tour provider is aware of any particular or additional needs group members may have. Also, tell your tour provider if there are international students in your group or if any students don't hold a UK passport. Your tour company will know the entry requirements for the country that you are visiting and will be able to advise if students need visas.
If you are planning a trip overseas, you should look for a company that has the LOtC Quality Badge and is a member of ABTA. This gives you and your group maximum protection regarding your booking.
Using an ABTA member for your trip gives you financial and legal protection. Their legal protection means that the company must ensure you get the trip you have paid for. The financial protection means that if the company ceases trading, you will be entitled to a refund. If you are abroad, your transport home will be covered.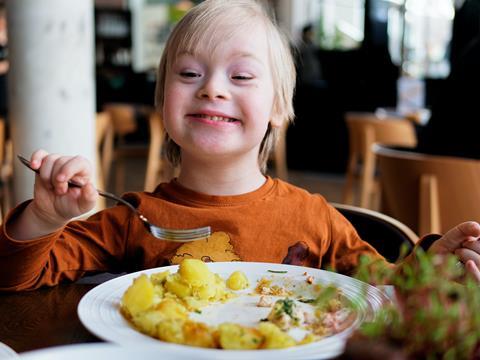 All members of the School Travel Forum, the independent school travel industry body, hold the LOtC Quality Badge, are ABTA members and are regularly audited for health and safety and risk management. STF members have decades of experience of supporting school trips and tours and many people working in these companies are former teachers so understand the pressures and possible challenges that come when taking 33 14-year-olds overseas.
Our members are more than just booking agents. They know that organising an educational visit or tour is very different to booking a family holiday. They are aware of all the regulatory requirements surrounding school trips. As well as ensuring the safety of the group, they will also ensure your trip links with the curriculum and meets your learning objectives
Due to the nature of what they do, our members have long-standing relationships with their school customers and get to know trip leaders well, giving you complete confidence that your trip will run like clockwork.

Gill Harvey is chief executive of School Travel Forum, the non-profit, professional trade association that promotes school travel.
View full Profile