The pupils from Winton Primary School in King's Cross visited Lee Valley Park Farms to meet the animals and learn about how milk is made during a Field to Fridge guided tour.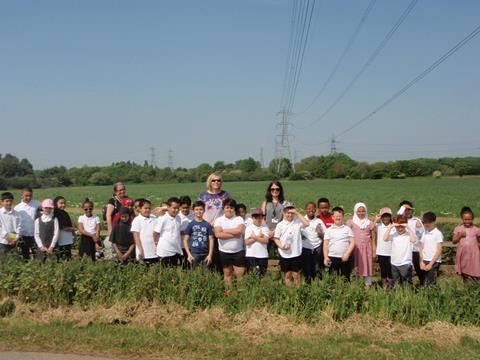 School: Winton Primary School, London
KS:2
Number of pupils: 28
The visit provided a rare opportunity for the children to get a first-hand experience of a working dairy farm.
Chaperoned by their teachers, the 28-strong group of pupils were greeted by staff from Lee Valley Regional Park Authority's Youth & Schools Service before being led onto the farm's Holyfield Hall site – a fully operational, working dairy farm. The site is home to a herd of over 120 Holstein Friesian cows that produce high quality milk for some of Europe's largest dairy producers.
The tour introduced the children to the crops that feed the cows, included an inspection of the milking machinery and enabled the group to get close-up to the infant cows in the calf shed for the chance to pat and stroke the animals' heads.
"This is the first farm I have ever been to - I would give this visit 100 stars out of five." - Pupil comment
The two-hour Field to Fridge outdoor learning programme invites school groups to consider the journey made by milk – from its early beginnings as crops grown in fields to feed the cows, to its arrival in a carton on a supermarket shelve. Holyfield Hall at Lee Valley Park Farms is only one of a few dairy farms in the region to permit private groups such a close up and personal experience with its cows. Visitors can also buy bottles of Super Fresh Milk – the creamy whole milk produced by the cows – direct from a dedicated vending machine on entry to the farm.
The school's visit to Lee Valley Park Farms would not have been possible without the free coach travel provided by Lee Valley Regional Park Authority and its Community Access Fund. Established in 2015, the bursary scheme aims to help schools in deprived areas overcome the potential barrier coach costs present.
Karen Wheeler, youth & schools service manager at Lee Valley Regional Park Authority said, "We really enjoyed working with Winton Primary as it was great to see them engaged and applying their classroom learning to real life. The children's hands on experience enabled them to reconnect with food, taking into consideration its source and journey."
Claire Brown, head of school at Winton Primary School, said: "It was a fantastic opportunity for us to take our pupils to Lee Valley Park Farms. The trip enabled many of our pupils who have not been to a farm or the countryside to experience what working on a farm is like, the opportunity to see the animals first hand, and probably the most memorable part of the day was to feed and touch them."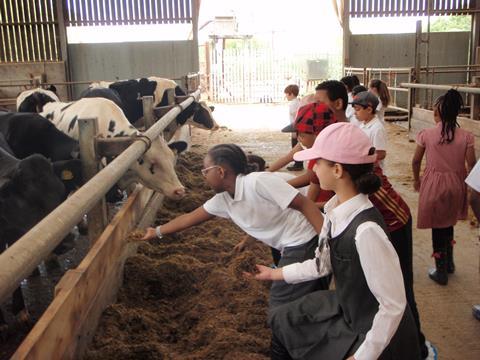 Useful contact:
Lee Valley Park Youth and Schools Service
03000 030 618
youthandschools@leevalleypark.org.uk

The Community Access Fund is open to school and community groups from across London, Hertfordshire and Essex. For more information about Discovery Days, the Youth and Schools Service or for details on how to access the Community Access Fund, group leaders should head to www.visitleevalley.org.uk/education.