From inspiring History sessions to sensory workshops and musical lessons, here are five brilliant school trip ideas for pupils with special educational needs or disabilities (SEND).
1. The Box
Described as a museum, art gallery and archive for the city of Plymouth and the surrounding area, The Box offers what it calls 'SENsational' workshops. Designed by specialist teachers, the workshops allow pupils to engage with and respond to The Box's galleries, displays and resources. Examples include 'Around the World from Plymouth' which encourages youngsters to consider what objects are useful for a long journey and 'When Giants Walked in Devon' that tells the story of the mammoth in a sensory way, enabling children to experience aspects of life thousands of years ago.
2. Royal Museums Greenwich
In London, the Royal Museums Greenwich has on-site sessions at the National Maritime Museum, Cutty Sark and the Royal Observatory. 'Sensory Seas' at the National Maritime Museum invites children to use song, rhyme and multisensory learning to discover what life is like as an explorer on the high seas, plus 'Cutty Sark: Life on board' can help pupils develop social and communication skills through sound games and more as they learn about the famous sailing ship. The Royal Observatory also runs Aurora Days twice a term for SEND pupils which are dedicated slots when staff hand the Observatory over to the visiting school without any other groups on site.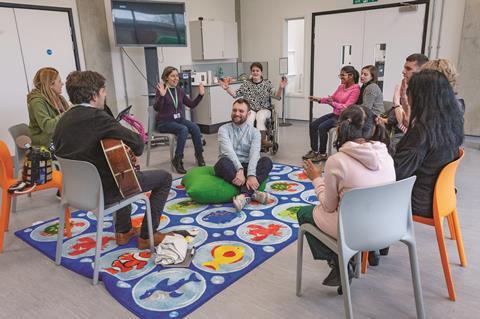 3. Winchester Science Centre
Science trips can be a real treat for the senses, and Winchester Science Centre can tailor each workshop to support different requirements or minimise any sensitivities such as noise, smells or lights. In every session, pictorial cards are available for school staff to help their pupils understand instructions and sensory backpacks, which include fiddle toys and ear defenders, are also available if needed. Schools have sole use of the space, including the Recombobulation Room which is a sensory-neutral, sound-dampened room, with no door and adjustable lighting where visitors can enter, lay on the floor and watch the clouds on the ceiling in a calm space. The Planetarium also has flat access and space for wheelchairs next to standard seats, plus both the lighting and the pace of the show can be adjusted accordingly.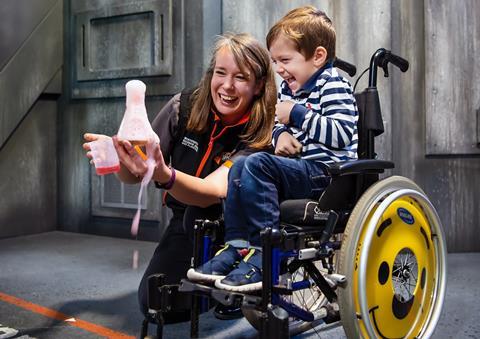 4. Hampton Court Palace
You can uncover history at Hampton Court Palace in Richmond and the workings of Henry VIII's kitchens where great feasts were prepared. The King's Kitchen workshop has been specially curated for SEND students and with the help of a skilled presenter, children will sing a rhyme about exploring the palace, handle replica objects, try on costumes, take a sensory tour, plus a herb crushing activity using wooden pestle and mortar in the kitchens. Social and emotional skills are said to be enhanced as well as the chance to learn more about the interesting history associated with the site.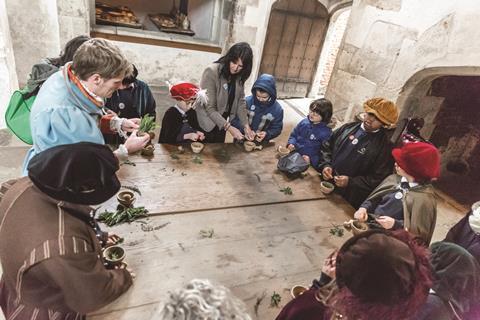 5. West Midland Safari and Leisure Park
To give your pupils the thrill of wildlife, all education sessions at West Midland Safari and Leisure Park in Bewdley involve live animals. For SEND sessions in particular, the team uses a variety of biofacts and artefacts as sensory stimulation which aids the understanding of the topics. Its state-of-the-art Safari Academy building is also wheelchair accessible, with five spacious classrooms that cater for students of all abilities. Each classroom has furniture for both adult and child learners and leads to an accessible outside decking area. Schools are also welcome to hire a classroom for lunch.