The end of the summer term sees schools from all over the country heading out on residentials and outdoor learning trips.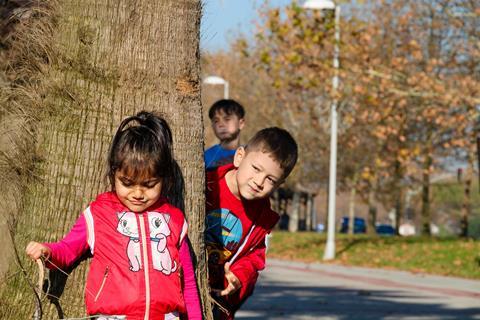 While big centres run by the likes of PGL and YHA always go down a storm, there are a variety of lesser-known options available to teachers.
Here, STO focuses on five.
Path Hill Outdoors
Path Hill Outdoors in Goring Heath in Reading provides outdoor educational programmes for Early Years and Primary school children on its organic working farm.
Its dedicated outdoor study areas, which include beech woodlands, a pond, hedgerows, an orchard, as well as access to the River Thames, provide a base for curriculum-based learning sessions.
Students get the chance to observe nature, perform simple tests using scientific equipment and classify local wildlife.
Key Stage 1 sessions such as Habitat Explorers and Plant Detectives encourage students to discover and observe the environment around them by using all of their senses.
In the former they will explore the life cycles of a range of plants, trees and animals, whilst in the latter they will learn how plants germinate, reproduce and grow.
Key Stage 2 sessions can focus on topics including soil, rock and rivers.
Bespoke programmes can also be organised, whilst the centre also offers residential camps.
Naturesbase
Situated on a small farm on the Cardigan coast in west Wales, Naturesbase is an environmental education and field study centre that offers Primary and Secondary schools residential visits with activities in the outdoors.
Primary school sessions range from outdoor pizza making, using ingredients grown on the farm and cooked in the centre's wood fired earth oven, to Wilderness Woodland Crafts, an activity which sees students create beads, design bracelets and make hedgerow pencils.
Key Stage 3 trips can incorporate enquiry fieldwork, exploring topics including rivers and the coast or focus on human Geography based studies, such as tourism.
Naturesbase also encourages students to share the responsibilities of helping to maintain the centre whilst they are there. For example, pupils will help feed the pigs and lambs, collect eggs from the chickens, make the lunch and empty the compost before the activities start for the day.
The Sustainability Centre
The Sustainability Centre in Hampshire provides a range of activities that link to Science, Geography and Design & Technology curriculums suitable for students in Key Stage 1 though to 4.
The sessions look specifically at different aspects of sustainability. For example the Key Stage 2 session Renewable Energy and Energy Saving considers how the Sustainability Centre looks to reduce carbon emissions and save energy, whilst the Key Stage 3 and 4 activity, Food, Farming and Permaculture, teaches students about the global impact of food on the environment.
Many of the sessions are designed to get the students involved and having a go, not least the Key Stage 2 Eco Buildings' session, which gets pupils making their own buildings using eco-friendly materials.
Elan Valley
Elan Valley's education programme is led by its environmental education ranger and supports the National Curriculum in subjects including Science, Geography, History, Art and Maths.
Its Water, Water Everywhere… A tour of the Valley session is exactly that, a guided tour around the Elan Valley dams and reservoirs. Suited for Key Stage 2 upwards, the tour can be arranged to focus on topics such as dams, rivers and reservoirs as a water resource, humans' impact on the environment, and hydro-electric power.
Other sessions at the centre in Powys, in Wales, include Woodland Studies, Riverside Explorer and Water World.
A range of interactive displays, which can be used to help discover more about the Elan Valley's water supply, history and wildlife are also available for schools at its Visitor Centre.
Goblin Combe Environment Centre
Goblin Combe Environment Centre combines curriculum learning with experiences in the outdoors at its north Somerset base through a range of full and half day activities, suitable for Early Years through to Key Stage 5.
Activities include Celts & Romans, a session which explores the lives of Celts and Romans through an interactive trail on site, Plants & Trees, which lets students discover the diverse plant life at Goblin Combe, and the Wilderness Challenge, which teaches children about surviving in the wild through skills such as fire lighting, shelter building and finding food.
Activity sheets are available for post-visit learning back in the classroom.
Goblin Combe Environment Centre also offers residential programmes, which can focus on field studies, survival skills, adventurous activities or a mixture of all three to suit individual school needs.