We've picked 10 theatre shows for pupils to see this year, each offering an exciting trip opportunity and an educational programme.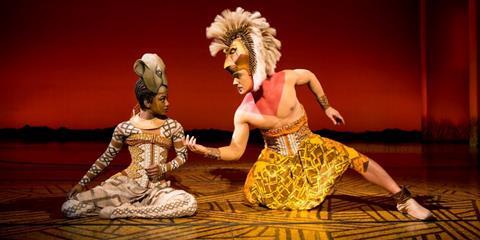 From the topics of world faiths and anti-bullying to writing and performance, plenty of key skills can be developed through theatre shows in the West End and beyond. Here are our 10 of the best for 2020:
1. The Lion King
Winning the 2019/20 School Travel Award for Best Theatre Production for Schools, The Lion King has already seen over a million pupils getting much out of the critically acclaimed show's education programme. The well-known story following Simba, the prince cub of the savannah, can tie into studies of animal characteristics and cycles, friendship and arts and crafts.
The stage adaptation of the Disney animation is currently taking bookings until 5th July, at the Lyceum Theatre in London. Its curriculum-linked resources have been developed by teachers, supporting Key Stage 2 to 4 learning, and are available on The Lion King's online hub.
2. Witness for the Prosecution
School groups can step into a unique theatre setting at the London County Hall to see Witness for the Prosecution, a classic Agatha Christie play about a man, Leonard Vole, who is on trial for murder.
Educational groups of eight to 50 students can take a trip to the venue, where they can learn about its history as local government headquarters before seeing the show as though seated in the jury, right in the heart of the courtroom drama. Tickets are on sale until 13th September with special rates for schools on Tuesdays to Fridays. Find the seating options and more information at www.witnesscountyhall.com/tickets.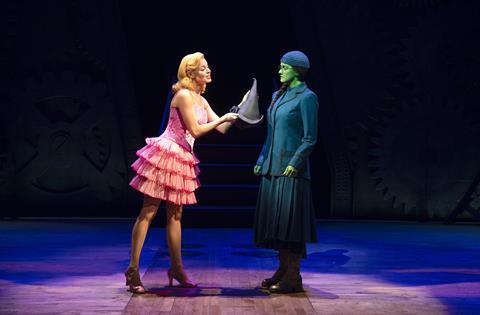 3. Wicked
Schools can also enjoy reduced rates for Wicked, the ninth longest-running West End musical. Its education programme also provides lesson plans for Key Stage 2 to 5, supporting Drama, English, Art & Design and PSHE subjects.
Plus, the team has developed an anti-bullying lesson, linking to the musical's story about two witches in training: the popular Glinda and the misunderstood Elphaba. There's a choice of five different workshops - each for 15+ students and available to book alongside the show, which is running at the Apollo Victoria Theatre until 28th November. See the activities on offer at www.wickedthemusical.co.uk/london/education/workshops.
4. The Woman in Black
Susan Hill's ghost story is a chilling experience on stage, entering its 30th year in the West End. School groups of 10 or more are eligible for reduced tickets for certain performances, and official workshops can be arranged to enhance learning - particularly useful if studying the book as a set text.
The play's latest workshops are aimed at GCSE and A-Level students and led by theatre professionals. Pupils can explore the set and examine the practical aspects of the play, as well as learn how the cast interact with the script. Following the performance, school groups can take part in a Q&A session to gain a deeper understanding of how The Woman in Black brought to stage. Find out more at www.thewomaninblack.com/education.
Performances are currently running until 26th September, at London's Fortune Theatre.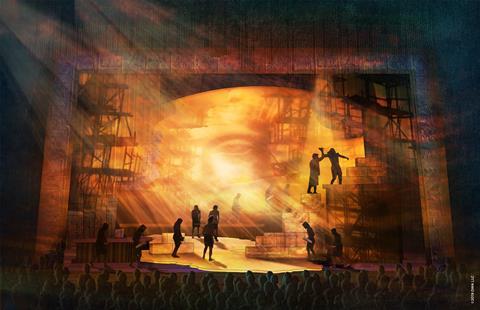 5. The Prince of Egypt
Here's one that's entirely new to the stage - the anticipated adaptation of the 1998 DreamWorks animation, The Prince of Egypt. Featuring music and lyrics by Stephen Schwartz, the composer behind the original film's soundtrack, the show arrives at London's Dominion Theatre on 5th February for an initial run until 12th September.
The musical is said to be relevant for PSHE studies and spiritual, moral, social and cultural development, hoping to encourage discussion about social issues, religious practise and world faiths. Its education team also suggests pairing the theatre experience with a visit to the nearby British Museum, where students can learn more about Ancient Egyptian culture.
Schools are eligible for reduced tickets for selected showings on Mondays, Wednesday and Thursdays – find out more at www.theprinceofegyptmusical.com/groups.
6. Matilda the Musical
Inspired by Road Dahl's classic story about young genius Matilda Wormwood, the musical is produced by the Royal Shakespeare Company and first appeared in the West End in 2011. It's gone on to win numerous awards since then, and continues to offer rates for school groups on Tuesday to Thursday performances in its current run until December.
Teachers and students can find a new online resource looking at how Matilda the Musical is staged, as well as a programme of resources intended to help young people develop their writing skills. Plus, you can find interviews with Dennis Kelly and Tim Minchin, the musical's creators, and teacher notes to use when discussing the show back in the classroom.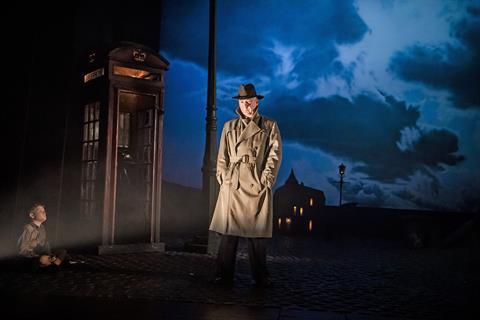 7. An Inspector Calls
Schools around the UK and Ireland can see the classic J B Priestley thriller on stage during its 2020 tour this year. An Inspector Calls has already played to more than four million people over its time in the theatre and continues to be a natural trip choice for classes studying the text as part of the GCSE English curriculum.
Generous discounts are available at each theatre, as is a downloadable teachers pack intended to expand on the experience. The show has already visited Milton Keynes and Bradford, and will continue performances until 23rd May; find the full listings at www.aninspectorcalls.com/tour-dates.
8. Everybody's Talking About Jamie
Lucky attendees at the School Travel Awards 2019/20 ceremony were treated to a live performance by the cast of Everybody's Talking About Jamie, which tells the true story of Jamie Campbell, a 16-year-old boy with a big secret.
The themes of identity, relationships and resilience have been highlighted in the show, linking to areas of PSHE study. Designed with these topics in mind, there are resource packs on the website for Year 9 classes and upwards. Everybody's Talking About Jamie is also an official partner of The Diana Award's Antibullying Programme, raising money to support young people.
There are resources to utilise in other lessons too – for example, post-show discussion activities, and interviews about directing and design have been created for Drama and Musical Theatre classes.
Education rates apply to performances on Monday to Wednesday, with the show accepting bookings at London's Apollo Theatre until 29th August.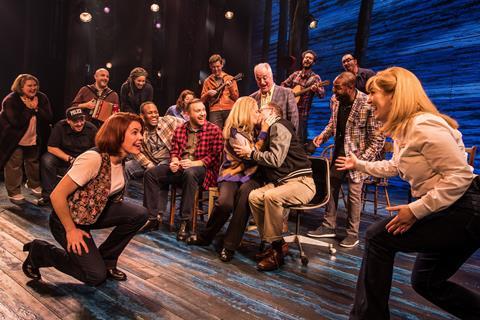 9. Come From Away
Based on the true story of passenger flights that were grounded in Canada soon after 9/11, the musical is entering its second year on the West End thanks to a successful run. Come From Away describes itself as 'greatly relevant' to PSHE, English, Drama and History subjects. The story focuses on residents of a small town called Gander in Newfoundland, who welcome around 7,000 stranded people into their community in the wake of an unexpected event.
For pre- and post-show learning, teachers can find downloadable packs explaining the show's background – including the timeline of events that led to the 9/11 attack, and information about Newfoundland's way of life.
The West End production is recommended for Key Stage 2 upwards, and provides a free teacher ticket for every 10 student tickets booked. School groups can see it at the Phoenix Theatre until May.
10. Mary Poppins
Here's another Disney story that's made the list, based on the classic fantasy film from 1964. After an international tour, the show has made its home at London's Prince Edward Theatre where it will stay until 26th July. Recommended for ages seven and upwards, Mary Poppins retells the tale of a remarkable nanny who begins a job with a London family and improves their whole dynamic.
There'll be discounts for education bookings on Wednesday and Thursday performances, and themed workshops too. The first is 'Movement and music', a Musical Theatre session; and the second is 'Spotlight on Acting', where students can study a section of the script, focusing on characterisation, voice and physicality. Both options take place at a rehearsal venue near the theatre, for groups of 20 or more students. You can find out more about at disney.co.uk/shows/mary-poppins-musical-tickets.