Looking ahead, Spain ticks all the boxes and more when it comes to immersive cross-curricular school trips. Here's why.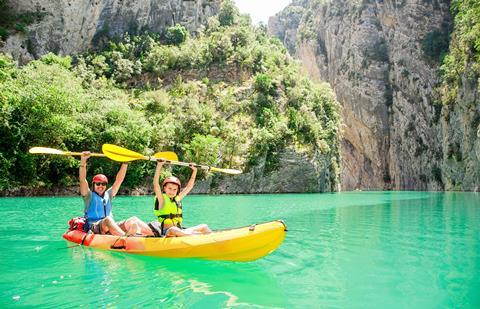 It's no wonder that Spain is one of the most popular destinations for school trips, not least due to its rich culture, colourful cities, diverse scenery and vibrant artistic heritage.
And with endless links to language, geography, art, business studies, food technology, sports and more, there's so much to choose from when it comes to either a specific subject-linked experience or a cross-curricular trip.
There's a portfolio of inspiring destinations to consider too. The cities of Valencia, Malaga, Bilbao, Barcelona and Madrid are bursting with culture, from museums and architecture to beautiful parks and of course, the delicious food. Costa Brava, Seville and Granada are also hugely popular for school groups. There's also the added advantage that destinations are available to visit by coach.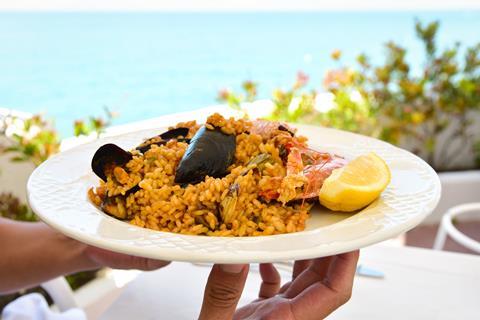 Combine the diversity of locations and culture with the Mediterranean cuisine, weather, people's hospitality and the safety aspect and Spain really does have it all going on.
Here are just six reasons why it's a top destination for schools looking ahead:
1. Learning Spanish: spoken by almost 500 million people worldwide, there's no better way to immerse your students in the language than by visiting Spain. There are a number of packages from various tour operators to choose from, some of which include tuition in specific language schools. Aside from the obvious draw of Barcelona and Madrid, the city of Granada will give students a great chance to immerse themselves in using the language in a vibrant and yet manageable location.
2. Museums for all tastes: there really is something for all school groups, from the captivating Reina Sofia National Art Centre in Madrid to the City of Arts and Sciences Complex in Valencia. In Madrid, schools can opt to visit the 'Golden Triangle' of art museums – Prado, Reina Sofia and Thyssen-Bornemisza – that are all within a few hundred yards of each other. Art students in Barcelona will want to check out the Museu Picasso which has one of the most extensive collections of works by the 20th century artist.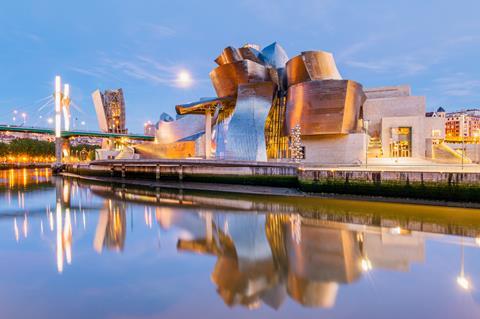 3. UNESCO World Heritage cities: these small/medium size cities such as Toledo and Segovia are perfect for school groups looking to escape the crowds. Stepping foot in Salamanca in the north west is like going back in time to Renaissance Spain and the accent here is regarded the 'purest' in Spain. Meanwhile, the port city of Tarragona combines Roman history with beaches and some of the best fresh seafood around.
4. Natural beauty: Spain's 15 National Parks all over something different but are equal in their diversity and incredible scenery. You'll find everything from mountainous landscapes in the likes of Picos de Europa y Ordesa and Monte Perdido to volcanic scenes in Lanzarote's Timanfaya National Park. The latter is an essential visit for any Geography trip to the area; there are more than 100 volcanoes in the park which was once the location of the longest and most powerful eruptions ever recorded.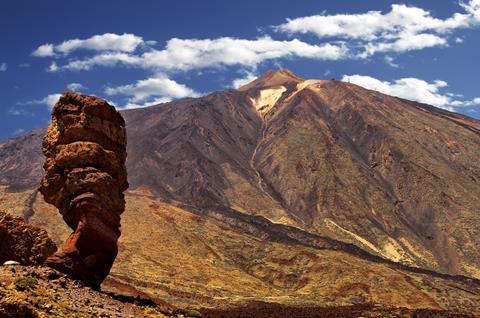 5. Sporting activities: from football, rugby and hockey, Spain is often chosen as the location for school sports tours many of which are based around a visit to the iconic Nou Camp Stadium in Barcelona. But there's so much more to consider including a tour of the 'Circuit de Catalunya' which is home to the Spanish Formula 1 Grand Prix or kayaking on the Costa Brava.
6. Fun for all ages: as well as huge educational links, Spain is also host to many leisure parks for that all important blowing off steam. PortAventura World, an hour from Barcelona, features the PortAventura and Ferrari Land theme parks as well as the Caribe Aquatic Park. Elsewhere, close to the city of Teruel, you'll find Dinopolis, a theme park where pupils can discover all the secrets of the exciting world of dinosaurs.

The Spanish Tourist Office in London is the main contact for schools and can help organise fam trips and presentations.
View full Profile