There are five award-winning brands within the NGT group that can help meet the travel needs of any school. Here's how Next Generation Travel can help you build a memorable experience that delivers for everyone.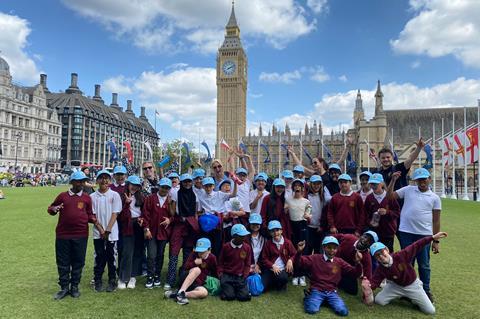 At Next Generation Travel, the team loves crafting immersive travel experiences, enhancing the lives of young people from ten to 21-years-old, empowering them to achieve their learning goals, opening their minds to new possibilities, whilst building confidence and cultural capital.
Its family of brands offer a wide range of experiences meaning your school or college could book all of your trips with the same provider and receive consistently excellent service and long-lasting relationships.
Read below to find out about what each of its travel brands offer and how they could help you create a once in a lifetime experience:
WST
Unforgettable educational experiences for primary and secondary schools and sixth form colleges, expertly designed by an award winning team that will broaden horizons for pupils up to 18 years of age.
Anglia Tours
Expertly led history tours illuminating historical events with real, personal stories with exam board accredited itineraries.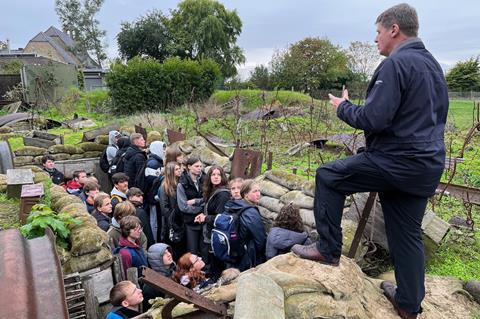 Study Experiences
From workshops to seminars these educational events will ask your students to take on new challenges, meet experts, and enhance their learning.
Sport Experiences
Created for schools and clubs with competition and facilities that are designed to inspire and motivate future champions.
FHT
Worldwide study tours tailored for students aged 16+. These vists are designed to bring to life their course content for FE and HE specialisms.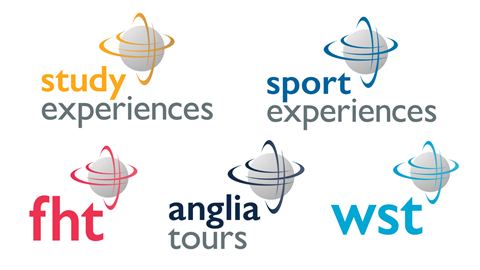 Award winning service from travel experts
The team were proud to have been voted winners of the Best School Tour Operator at the 2023 School Travel Awards and its team of travel experts pride themselves on providing an award-winning service.
This is why they are the only educational travel provider to hold the Customer Service Excellence accreditation.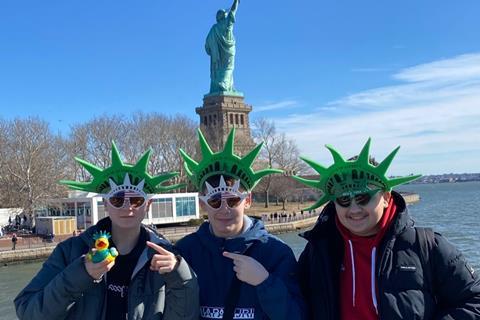 Teachers need to know you can book with a tour operator who has everything covered for you. Next Generation Travel's strong safety management system and customer service record, along with its experienced team, will ensure you have best possible support in getting your much-needed trips back up and in the calendar.
Next Generation Travel is delighted to be continuing its support of the School Travel Awards in 2024 and has once again confirmed that it will be an official Awards Partner. The ceremony itself is a fantastic opportunity to meet with education and visit providers to share experiences and to celebrate what an amazing impact school trips, however near or far, can have on the life of a young person.
For more information and help building a memorable experience for all ages, click to ngttravel.com

Next Generation Travel loves crafting immersive travel experiences, enhancing the lives of young people from ten to 21-years-old, empowering them to achieve their learning goals, opening their minds to new possibilities, whilst building confidence and cultural capital
View full Profile