Experience what it's like to work behind the scenes on a blockbuster film set, make drugs in a medical laboratory, fix faults atop a wind turbine and more at the Science Museum's new interactive careers gallery in London.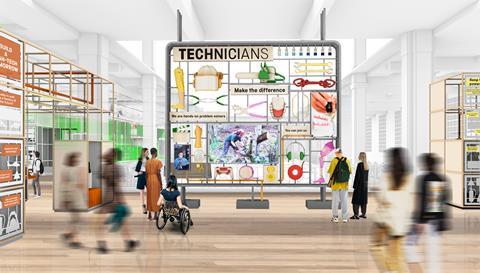 This November, the Science Museum in London is opening a brand new, interactive gallery in collaboration with Marvel Studios and the NHS, as well as other leading organisations.
The aim is to inspire secondary school students to think about their skills and interests to help inform their career and education choices in Science, Technology, Engineering and Maths (STEM).
Young people will be able to get hands-on with job-related tasks, all simulated through interactive exhibits throughout the gallery. A visit to Technicians: The David Sainsbury Gallery will support teachers in having productive careers conversations with their class as well as meet two of the eight Gatsby Good Career Guidance Benchmarks.
School groups can now book a visit online and add a visit to the gallery using the museum's new online itinerary builder and booking system.
About the gallery
The gallery spans multiple sectors - health science, creative arts, manufacturing and renewable energy.
Students will get to experience what it's like to create visual effects on a blockbuster film set, analyse blood samples in a medical laboratory, operate a robot in a manufacturer's workshop, fix a fault atop a wind turbine and much more.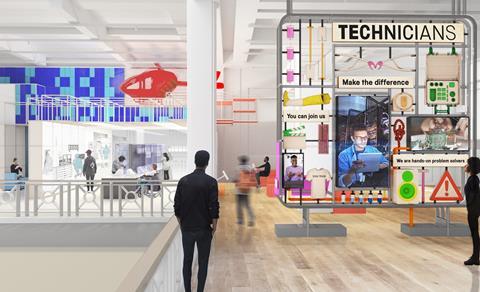 Creative sector
The centre piece of the experience will be a reconstructed film set for Shuri's Lab from the hugely successful Marvel Studios' film, Black Panther. Visitors can re-enact the role of a film set lighting technician, tasked with adjusting the lighting brightness, colour and intensity to correctly light the set, work as a post-production sound technician to seamlessly match sound and dialogue to a real scene, and use the precision of a visual effects technician to skillfully integrate virtual objects into footage from the film.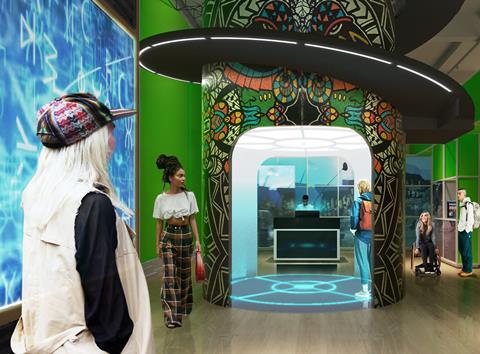 Health sciences sector
The health sciences area will focus on the role of pharmacy technicians who create bespoke drugs for patients in NHS hospitals. Visitors will be able to try out their analysis and measurement skills through interactive exhibits which mimic the life-saving tasks – such as preparing an IV bag, checking medicines for contaminants and pipetting – something NHS technicians must perform daily with exceptional accuracy.
Renewable energy sector
A huge wind turbine model will greet visitors to the energy networks section of the gallery, which reveals the technicians, often working outdoors or in extreme environments, who build, maintain and repair the energy networks which power our world.
Pupils can take on the role of a wind turbine maintenance technician, diagnosing and solving problems then checking their fix has succeeded with a virtual wind turbine model. Or pilot a remotely operated vehicle on the ocean floor, studying multiple camera feeds and weather charts while operating a range of piloting controls to successfully clear obstructions from an underwater trench.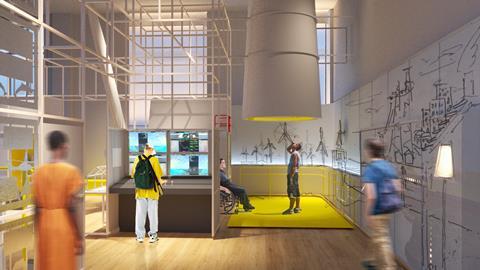 Advanced manufacturing sector
Experience the work of technicians at the University of Sheffield Advanced Manufacturing Research Centre by testing innovative designs using computer aided design and experimenting with simple coding to optimise the movement of a robotic arm, watching it in action in a task inspired by the use of robotics in recycling facilities.
Visit the Science Museum website for information about planning a school trip and to find out more details about the Technicians: The David Sainsbury Gallery.

The Science Museum in London aims to inspire visitors of all ages with award-winning exhibitions, iconic objects and stories of incredible scientific achievement. Its world-class collection forms an enduring record of scientific, technological and medical advancement from across the globe.