After the coronavirus pandemic brought school trips to an abrupt halt in March 2020, school tour operator Halsbury Travel explains what to expect in 2020/21.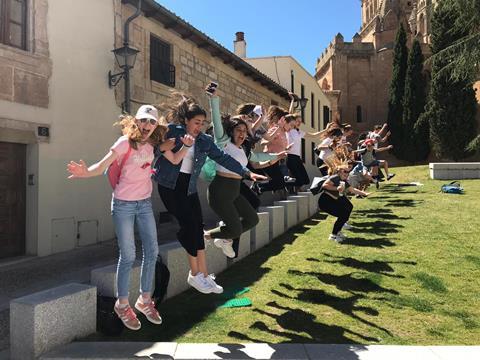 Before the summer holiday, we asked our customers to tell us how they were feeling about school trips in the near future and what they would need us to do to help get theirs off the ground.
What have teachers been saying about future school trips?
We were really encouraged by the number of teachers (76%) who said they would consider arranging a school trip in the next 18 months.
We were also encouraged by the number of teachers who said that they would want their first trip back to be to Europe – over 88% of respondents.
>> Browse our school trips to Europe.
Our customers told us that there were two main areas in which they needed reassurance. They wanted to know that there would be more flexibility if they needed to cancel or postpone their trip, and they needed to know that the health and safety of the group would be prioritised.
Are Halsbury being more flexible on cancellations and postponements?
We've spent the summer liaising with our suppliers to enable us to be more flexible with regards to cancellations and postponements.
If booking a summer 2021 school trip by coach, group leaders will be able to cancel up until 15th March and receive a full refund.
And if booking an autumn 2021 school trip by coach, they'll be able to cancel up until 30th June and receive a full refund.
And group leaders who book their next school trip by coach with us will now be able to postpone their trip up until three weeks before the departure date if they need to.
>> Read more about our Covid guarantee.
We do strongly recommend that groups do choose to travel by coach in 2021 because it will make all the difference in terms of flexibility. Plus, it's much better for the environment and is usually less expensive.
>> Tell me more about why we should choose to travel by coach
Will groups be safe travelling with Halsbury?
As a school tour operator founded by former teachers, we have always prioritised our groups' health and safety. But now it's more important than ever.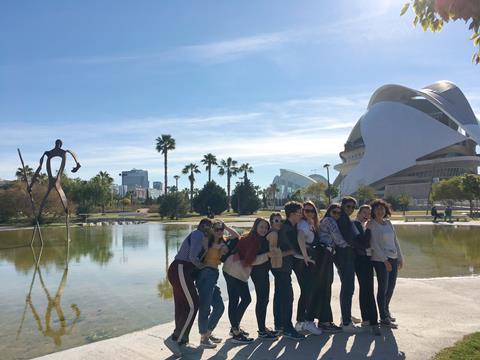 We've created our own Health and Safety Committee, who have been working closely with hotels, visitor attractions, restaurants and other suppliers to make sure that every precaution is taken and that local regulations are being adhered to.
In addition, the School Travel Forum (STF), of which Halsbury Travel are an Assured Member, have issued new guidelines for accommodation providers. We're requiring all our accommodation suppliers to complete the checklist set out by the STF to ensure those measures are being applied and adhered to.
Of course, we'll be keeping abreast of the situation in our destinations and will adjust itineraries where necessary if regulations change that affect any elements.
We'll also be providing groups with all the up-to-date information on Covid regulations in their destination prior to departure.
Why is it important to get school trips back up and running?
School trips offer so many benefits for students that shouldn't be forgotten.
They can bring subjects to life, giving students fantastic memories to draw upon in the exam hall. And they can help students to better understand the real-life applications of their subject, making them more motivated, engaged and ready to retain information.
Escaping the everyday confines of the classroom and sharing new experiences with each other can help to build trust and respect between the students and you as their teacher. And this can help to improve behaviour in the classroom.
Plus, all those new experiences can help them to become more confident and open to new things!
>> Tell me more about the benefits of school trips

Founded by teachers, for teachers. Halsbury Travel was founded in 1986 by former teacher Keith Sharkey. Over the course of his teaching career, Keith saw for himself the tremendous value of school travel for children. So, he decided to create a school tour operator that would help more teachers to provide their pupils with these exciting educational experiences by fully supporting them every step of the way.