Thinking ahead for 2021 and beyond? Here's a look at why a snow sports trip closer to home could be a great option for your school.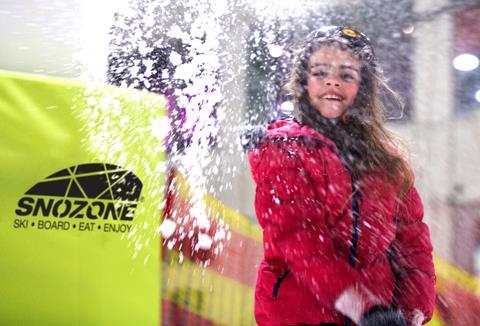 Snozone operates two indoor real snow centres in Milton Keynes and Castleford, Yorkshire, and since opening 20 years ago, it has taught more than two million people of all ages to ski or snowboard. The 170m indoor real snow slopes in both locations provide a great environment for your students to learn about snow sports (and themselves) with a range of options. It's no wonder it was voted the Best Sporting Venue at the School Travel Awards in 2017/18.
Educational & fun
Aside from skiing and snowboarding lessons and coaching, Snozone offers a wide-ranging educational programme that supports many elements of the curriculum. As well as providing the benefit of exercise and learning an exhilarating sport, skiing and snowboarding at both Milton Keynes and Castleford are great social activities. They enable students to work in a different environment and one in which they can develop essential life skills such as responsibility, leadership, teamwork, self-awareness and self-confidence along with unique movement and balance.
The skiing and snowboarding lessons can be organised as sporting activities for schools as well as being used to help those preparing for snowsports trips. Snozone also specialise in the assessment of practical components for GSCSE and A-Level PE and BTEC qualifications in Sport and PE.
The Snozone Directors also present talks on how the company operates as a commercial business to Year 9-11 Business Studies students.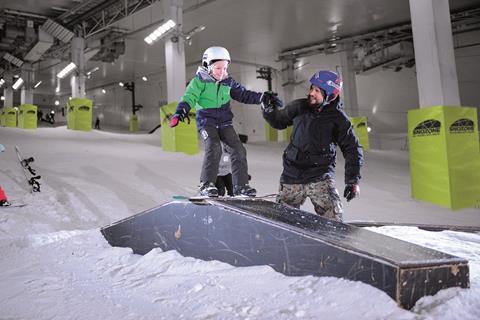 During the school holidays Snozone usually delivers its own Holiday Camps which, while focused on snow sports activities on the slopes, also deliver non-slope sessions in-between such as 'Mini Medics', which is a certified first aid course for children, and sign language lessons included in the Camp activity to support 'good citizenship'.
Most schools mix up their visits with a blend of focused training one visit and whizzing down the slopes on sledges on the next occasion.
Snozone's aim is to put the fun back into snow sports. Skiing and snowboarding can sometimes be taught in a very instructional manner with less emphasis on coaching, and Snozone has been at the forefront of driving this change in the sport.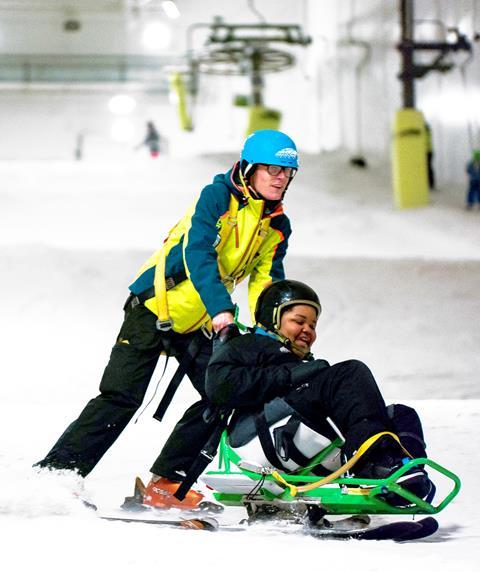 Accessible to all
In 2016, Snozone created its own Disability Snow School and is the only UK indoor snow centre to operate with their own. Snozone Disability Snow Sports teaches children and adults with a wide range of mental and physical impairments and challenges.
The staff are passionate about making snow sports fully inclusive and have fully trained coaches in adaptive snow sports who are dedicated to providing the same opportunities for everyone whatever their physical or mental ability.
The staff at Snozone pride themselves on their safety record ensuring they create a safe environment for children and students. All equipment is meticulously checked and all participants are under full supervision at all times, both on and off the slopes. They also work with an external health and safety organisation to ensure that they are always fully compliant in processes and procedures.4
Why teachers should consider future trips to Snozone:
Involving children in sport is an excellent way to supplement formal education, giving them skills and experiences that will serve them well in the years ahead.
It's a great way to use skiing or snowboarding as an alternative for more mainstream sports, keeping children fit, healthy and focused.
Snowsports are great activities to develop social skills, leadership, responsibility and teamwork.

Snozone has two indoor centres in the UK offering skiing and snowboarding indoors - on real snow slopes. it also owns and operates Skizone in Basingstoke - a revolving, fully adjustable astroturf carpet which offers an economical way to learn to ski and snowboard.