Meet individuals who really embrace the power of school trips.
The School Trip Champion Award, which comes with a £1,500 prize for the winner's school to spend on a future trip, recognises individuals who go the extra mile.
Nominations were made by teachers, parents, pupils and suppliers and a shortlist of four candidates have been selected by the School Travel Organiser team as this year's finalists.
Voting for this award has now closed and the winner was announced during the online virtual School Travel Awards ceremony which was broadcast on Thursday 20th May.
The final four…
Maree Green
School trips coordinator
Harwich and Dovercourt High School, Harwich, Essex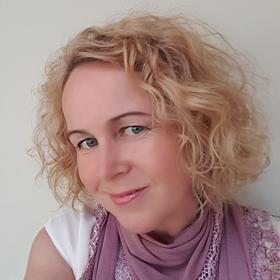 "Part of my role is to source and arrange various trips in the UK or abroad for our students. This includes the educational aspect, cost either to the school or parent, travel arrangements, tickets etc and funding for free school meal students. All trips have a trip pack for the trip leaders, this includes emergency details for all students, venue, coach company and school, first aid kit, risk assessments and health and safety information.
"Some of the trips I've organised include: Auschwitz in Poland for 30 history students, Italy for 30 students to study geography including tectonic plates, and an Outward Bound Trust four-night residential for students who are nervous, shy or from a low income family. In September 2019, all of our new Year 7 students, 210 in total and 17 staff, went to London for the day. We visited Westminster Abbey, UK Parliament, HMS Belfast, the Tower of London, a mosque, the SEA LIFE Centre London Aquarium and a football stadium amongst a few places! I received more than 200 thank you letters from the students afterwards."
Jayne Little
Administration assistant
Middleton St Mary's CE (VC) Primary School, Leeds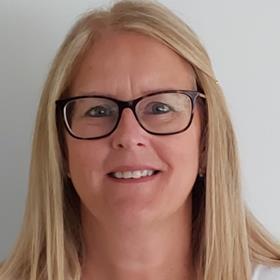 "Whilst I organise several educational visits throughout the year, assisting and organising our Year 6 annual residential to London is very special to me. I have been heavily involved in organising this wonderful educational visit for the past six years and have had the privilege of attending four times to ensure our strict agenda is kept to. It's an amazing experience for our children and adds to the excitement of learning. I have seen the number of pupils attending increase due to the school subsiding the visit. This year, 54 pupils attended.
"The majority of our pupils are White British heritage and the proportion of pupils known to be eligible for pupil premium funding is much higher than average, 49% (196 pupils). The governing board heavily subsidise our visits so that all children can attend, we do not want any child to miss out and so it is vital that costs are kept to a minimum as we also have the added pressure of school budgets being cut."
Rosie Smith
Year 3 teacher and curriculum leader
Seven Fields Primary School, Swindon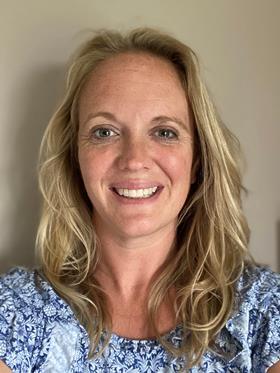 "I try to arrange trips which hook the children's interest and enrich what has been taught in the classroom. Our school is in a deprived area of Swindon and trips outside our community really help to raise the children's aspirations and make the learning more powerful and memorable.
"Over the years, I have helped to organise trips but also do the nitty gritty paperwork that nobody wants to do, to enable a trip to go ahead. This has also involved raising money for each year group to enable them to have a school trip.
"I have arranged survival skills training days in the wilderness, trips to the Living Rainforest to support children's rainforest topic, The Look Out Discovery Centre to allow hands on learning in science, theatre trips to Bath and Newbury to link with traditional tales in KS1, cookery experience days for the whole school as part of our World War Two topic to name a few. Although it's extra work, it's worth it to see their smiles and faces of wonder while making memories with their peers and learning."
Andy Wright,
Headteacher
Bablake School, Coventry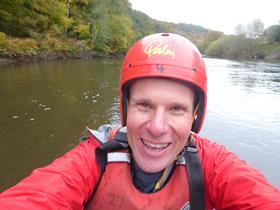 "I have over 20 years' experience of running trips while based in a variety of schools. These include: leading trips to Pakistan for schools across the UK and being part of the leadership team on a project in the Midlands that worked with disaffected young people over a year that culminated in week long residential experience in Wales. I worked with pupils and members of the local community in High Wycombe to commemorate the Battle of the Somme, which involved visiting northern France, developing a costumed cemetery tour and producing a booklet for self-guided visits.
"I've also been involved with organising; hockey tours to Spain, Greece and Malta, history trips to the World War One battlefields and to Auschwitz, taking pupils on expeditions to Albania, Zambia, Tibet, India, Laos, Ukraine, Peru and Kyrgyzstan, taking hundreds (maybe even thousands) on DofE trips, frequent outdoor adventure trips, first to Ogwen Cottage and now to the Arete Centre, leadership training and geography/geology trips to Wales, plus language trips to Spain.
"We have been trying to continue to run outdoor trips during the current Covid-19 restrictions – we ended up taking over 70 pupils on a day expedition on the Severn with staff from the Arete Centre."