The annual School Travel Awards recognise the people and providers behind inspiring school trips and celebrate learning outside the classroom, with the 2022 winners announced at a special lunch and ceremony in London.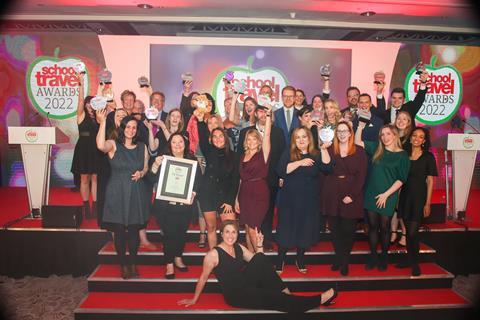 Teachers and educational visit coordinators voted for what they consider to be the best companies, venues and attractions providing school trips, with nominations made for those who champion learning outside the classroom, and even school trips themselves.
Organised by School Travel Organiser, the School Travel Awards lunch and ceremony took place on Wednesday 25th May at the five-star Royal Lancaster Hotel in London, hosted by Olympian and broadcaster Katharine Merry.
It was back as an in-person event for the first time since 2019 with Katharine herself having presented an online format last year.
School Travel Organiser publisher, Rob Yandell who co-hosted the event, said: "We enjoyed creating the virtual ceremony last year but nothing beats coming together to celebrate and network. It was a special occasion and I'd like to thank everyone who attended, and to the Awards Partners for supporting the whole initiative."
2022 Winners: The Full results
Among the winners were LEGOLAND® Windsor Resort which won the Best Destination or Attraction Award, Disney Theatrical Teaching Artists that took home the Education / Learning Team of the Year trophy and WST School Travel which topped the Best School Tour Operator category for a record fifth time in six years.
Schools win prizes too
The final two awards of the ceremony shined a spotlight on excellence within schools and each came with a £1,500 prize to spend on future trips for pupils.
Grendon CE Primary School in Wellingborough, Northamptonshire, won the coveted 'My Best School Trip' Award for its week-long residential in Cornwall, a trip that enriched the curriculum and developed a variety of skills among students.
Head teacher John Wayland, who entered the trip into a category which rewards outstanding educational visits, said the children's return to face-to-face education following the pandemic presented a "unique opportunity for the school to demonstrate the true value of a school trip in rebuilding relationships and nurturing independence."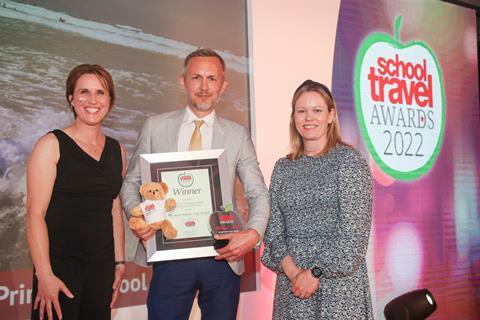 Sue Dutton was then presented with the School Trip Champion Award, the final accolade of the afternoon, for her outstanding work in organising outdoor learning opportunities at Sherbrook Primary School in Cannock, Staffordshire.
The school takes children away on a range of different trips including residential visits, theatre trips, museums, historic venues and local parks.
Sue said: "No child at Sherbrook is precluded from going on an adventure beyond the school walls. We have a very healthy school which helps to pay towards visits and we also have fundraising events to raise money for our outdoor learning."
The guest list was made up of teachers, educational visit coordinators, school travel practitioners and all types of providers who came together to celebrate the industry after a tough few years.
Aside from a five-star lunch, guests were also treated to a surprise performance from Craig Gallivan, who stars as Olaf in Frozen the West End Musical, before former athlete Katharine Merry took over proceedings.
A special thank you to our 2022 Awards Partners…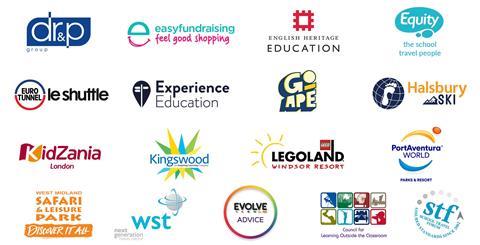 Get more… find out more…
Further reaction, photos and video will be posted to the School Travel Awards website and included in the regular School Travel Organiser newsletter which you can subscribe to for free here.
A full awards review will be published inside the Summer edition of School Travel Organiser. You can always see the latest issue at schooltravelorganiser.com/emag but you can request a free subscription to the print magazine here.
For providers and companies interested in supporting the 2023 initiative go to the Awards Partners page for information on the packages available that will brand you across print and online, including advertising, a table at the ceremony, and the opportunity to present an award category.