Ian Mitchell, deputy headteacher of Kingswood House School in Surrey, entered his 'Making of Modern Britain' trip into the 'My Best School Trip' Award. The win, the prize money and being a part of the School Travel Awards was a positive experience he encourages others to follow.
The 'My Best School Trip' Award is one of the highlights of the annual School Travel Awards initiative, which recognises both schools and providers.
In 2019 Ian Mitchell found time in his busy schedule to enter a six-day school trip which had a very simple premise – to take learning into the wider world and to bring the wider world into learning. It took in many parts of Britain including Manchester, Liverpool, Bristol, Runnymede and the former coal-mining valleys of South Wales.
With links to a wide range of topics from PSHE and Music to History, Geography, English and PE, Mr Mitchell said the trip has spawned a complete learning module to help pupils become better independent learners.
You can enter the award and win for your school, too
If your school has run a trip worthy of recognition click here to find out about the 'My Best School Trip' Award which has a first prize of £1,500 for a school to spend on a future educational visit. Ian told us he would definitely "encourage other teachers to get involved and enter."
We caught up with Ian to discuss the trip, the win and the impact it has had…
Ian, you entered Kingswood House into the 'My Best School Trip' Award in 2019 and your 'Making of Modern Britain' trip went on to win. Can you tell us what the impact of winning the award has been for the pupils and staff involved?
It was such a great buzz to win. We run more than 50 trips a year and the 'Making of Modern Britain' trip is just one of them. As much as it was an award for that particular trip, it felt like a real acknowledgement for our outdoor education programme.
It has encouraged other members of staff to plan ambitious trips. I think everyone felt that the award was validation of everything that we do at the school in terms of practical outdoor learning.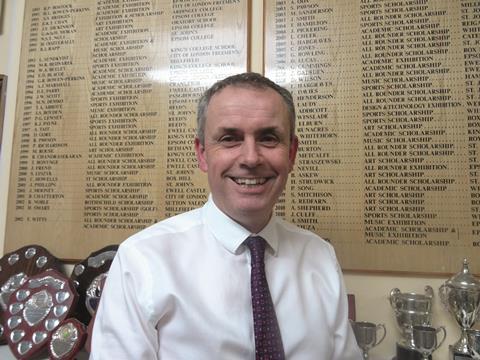 Could you give us an overview of your annual 'Making of Modern Britain' trip?
It came about a few years ago, with Brexit and pupils having lots of questions about democracy. We learn about fundamental British values such as democracy and the rule of law. I wanted to develop a trip that explored those topics.
I took the idea to my boss and said I want to take a year group around Britain in six days and learn about the making of modern Britain. I think, at first, he thought I was completely bonkers but then said, "sounds good, go for it".
"We think the digital age, we visit the BBC, we go down a coal mine in Wales. You name it, we do it."
It's a whistle-stop tour of Britain. We go to Runnymede, Bristol, Liverpool, Manchester and look at all aspects of modern British life and how it has evolved. We look at difficult subjects such as slavery and the legacy of that, particularly when we're in Bristol and we're in Liverpool at the International Museum of Slavery which I think every school child should go to.
When we go around all these places, we look at British engineering, computing, modern culture, music (we visit the homes of The Beatles), we think about the digital age, we visit the BBC, we go down a coal mine in Wales. You name it, we do it.
You were due to use your prize money to go on the same trip in 2020 but the pandemic meant it couldn't go ahead as planned. Tell us what you decided to do instead.
We decided to have a five-day virtual tour of Britain. If we couldn't go to the places, the places would come to us. We included several elements of the trip, but we adapted them. I had more than 300 links to videos, podcasts, music and website articles and each day I'd do an introduction in the morning and in the afternoon.
The boys would use the video links to virtually visit the places we would have ordinarily gone to in person. They also had other projects including making a video diary, producing a film about somebody who had made a significant contribution and creating a compilation album of 12 songs to sum up the places and events they'd seen during the five days.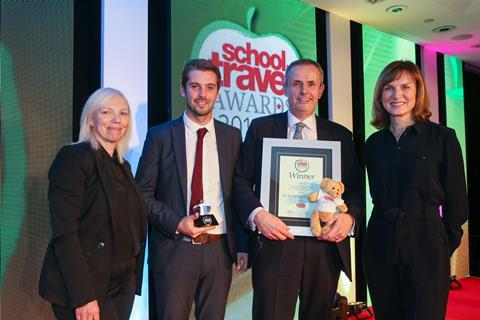 What other trips do you have in the pipeline?
The trips are going to be about the classes bonding again and going out and having a collaborative adventure. We've got trips to local parks for some of our younger pupils, the beach, a water treatment centre, and a Bronze age fort.
There are lots of discussions about what we're going to do next year in terms of day trips and residential visits. We're looking forward to resuming our trips with the Outward Bound Trust and PGL because the benefits they provide are fantastic.
Why will school trips be even more important, in your opinion, this year and onwards?
We like to put children outside their comfort zone on school trips, so they have a challenge and they meet the challenge and then have the satisfaction of doing that – that's where real development takes place. We always think with trips that self-confidence, responsibility, and independence are huge, particularly residential trips. They are so important. Collaboration and social skills are going to be just as important, if not more important, over the next year.
Certainly, in a normal year it's fantastic to go on a trip and the children suddenly see you as a human being, not a teacher, and they also forge the most unlikely friendships because they have the time to get to know one another.
"I'd encourage other teachers to get involved in the future and enter the 'My Best School Trip' Award especially."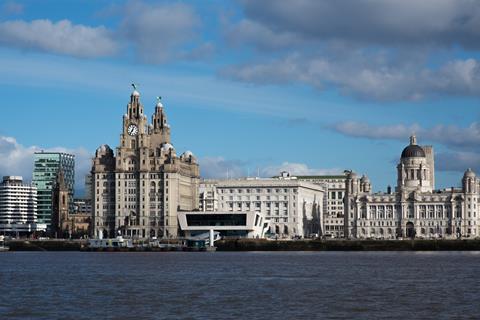 What's your takeaway from being involved with the School Travel Awards?
It has been fabulous. Entering the award in the first place was great and then it was brilliant to attend the actual ceremony and meet up with many people who work behind the scenes.
All in all, the awards has brought us together with lots of people in the travel industry, sharing ideas and that can only help us develop our programme here and also give people in the travel industry ideas about what customers want.
I'd encourage other teachers to get involved in the future and enter the 'My Best School Trip' Award especially.
The 'My Best School Trip' Award is presented as part of the annual School Travel Awards. To find out more about it click here.