We asked our valued School Travel Awards Partners what they love most about working with schools and the benefits of an adventure away from the classroom. Here's what they told us.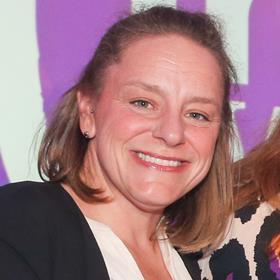 "Across our four residential centres, we welcome over 20,000 children, young people and their teachers every year for a life-changing residential experience. At Conway Centres, children and young people take away far more than just fantastic memories – seeing students try brand-new experiences, overcome their fears, and claim their independence are just a handful of the reasons we love working with our schools and their students."
Maria McQuillan, Conway Centres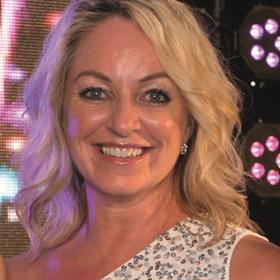 "Education is a lifetime experience, it's about so much more than just school. Being part of the opportunity for these students to visit foreign countries, experience neighbouring cultures, new foods and scenery and to meet people with different perspectives are all vital parts of growing up. Travel is a fabulously enriching way to learn and to widen horizons."
Tracy Bayliss, LeShuttle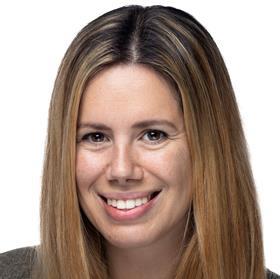 "Working with young people is always tremendously satisfying. You can see how they enjoy like no one else; they share moments with their friends and enjoy their time. And, furthermore, they are the key to the future, they are the ideal generation to sow the seeds of sustainability, positive social impact, and care for the planet. I think it's the fact that working with the teachers and offering a memorable experience, we are part of a positive impact on the student and helping to shape the future of society."
Carlota Farriol, PortAventura World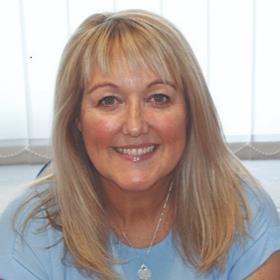 "This is a very rewarding industry to work in. To be able to support teachers, who do such a special job in nurturing and developing young people, is a real honour. The best part for us is catching up with teachers after the trip to find out how students' understanding of subjects has developed but also to hear the wonderful stories and to see pictures of bonding and laughter that teachers and their students enjoyed on the trip. If we have a satisfied and happy teacher, with lots of smiling student faces, then that's our job done."
Sian Belfield, Next Generation Travel Group
"School trips are normally the student's first taste of independence, away from their parent/guardian and with their friends. The confidence this builds in students cannot be underestimated and brings to school a renewed enthusiasm in them for the school year."
Graham Meskell, David Roberts & Partners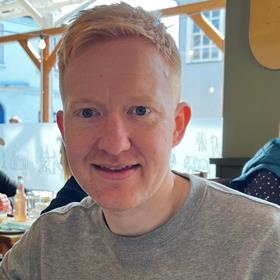 "Go Ape has always been passionate about delivering memorable experiences and helping children to develop their confidence and resilience through school trips. There is no greater feeling than delivering challenging yet rewarding experiences to children and teachers alike and watching them grow in front of your very eyes."
George Nolan, Go Ape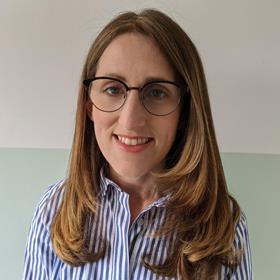 "As a company, we really believe in the power of learning in real life and the transformative impact that can have on young people. It's a privilege to work with the teachers who give up their free time to make these trips possible and to witness the excitement and joy the children experience when they're away on tour."
Katie Wylie, Halsbury Ski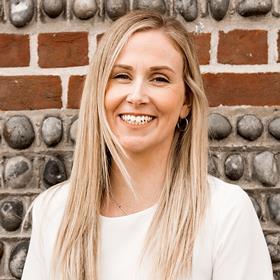 "No two groups are ever the same, and we love the excitement (and challenges!) that brings. As school trip experts, we're well-versed in the benefits of travel for young people, and are passionate about providing travel experiences that both complement learning objectives and build life skills and confidence – all while removing the hard work for teachers."
Laura Williams, Equity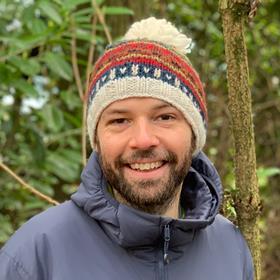 "At EVOLVE Advice we absolutely love problem-solving and making teachers' lives easier. We support them to plan and prepare for a wide variety of trips - from local visits to overseas expeditions. Every experience is unique and many will stay with young people for a lifetime. Seeing young people grow in confidence and gain a deeper understanding of the world around them is such a privilege and a real driver in our work."
Jake Wiid, EVOLVE Advice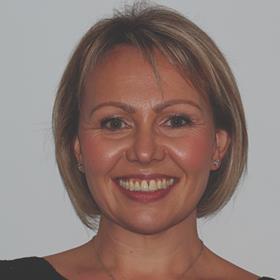 "Supporting and encouraging a young person as they try something new and exciting, step outside of their comfort zone or overcome initial fear, is both rewarding and uplifting. We love meeting all the incredibly dedicated, passionate and inspiring teachers in our line of work. Walk into any of Kingswood's 11 activity centres, and you will hear shrieks of laughter and sense the buzz of adventure. Everyone remembers their first school residential trip, where important life skills are developed and the bonds between students and their teachers are strengthened."
Sarah Farrell, Kingswood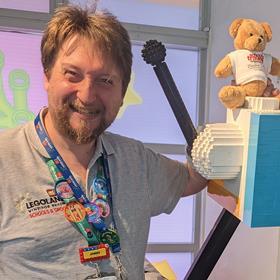 "A place as diverse as LEGOLAND welcomes teachers and students from all different age groups, backgrounds, communities, and cultures. Everyone gets the same high-quality experience that they have a right to and it is a pleasure to hear stories from everyone who comes through the door about their expectations, hopes, dreams and ideas for not just the workshops but for the future. As a team we get to challenge children of all ages to become better, independent learners and to go beyond what they thought was possible."
James Chapman, LEGOLAND® Windsor Resort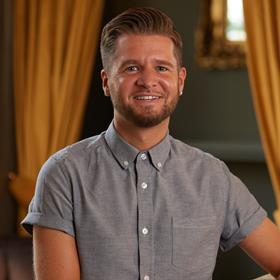 "Knowing that we have enabled a very special experience at a cost that is affordable is why we love supporting educational visits. This opens theatre to an audience that may not have attended in their normal life and who knows, maybe we have inspired one of the stars of tomorrow."
Ben Delahunty-Jones, Group Line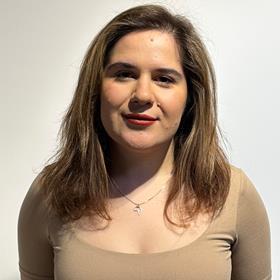 "The thing I love most about my job is the loud murmur of excitement in the morning as I hear a class step through the doors of KidZania. Seeing their excitement to be in the city is an absolute joy. It feels incredible to support teachers in organising an educational trip for their students in order to provide those children with a safe space to explore various careers. It's wonderful to see children become independent KidZania citizens, broadening their perspectives and developing skills which they can carry into their future."
Francesca Zanzotti, KidZania London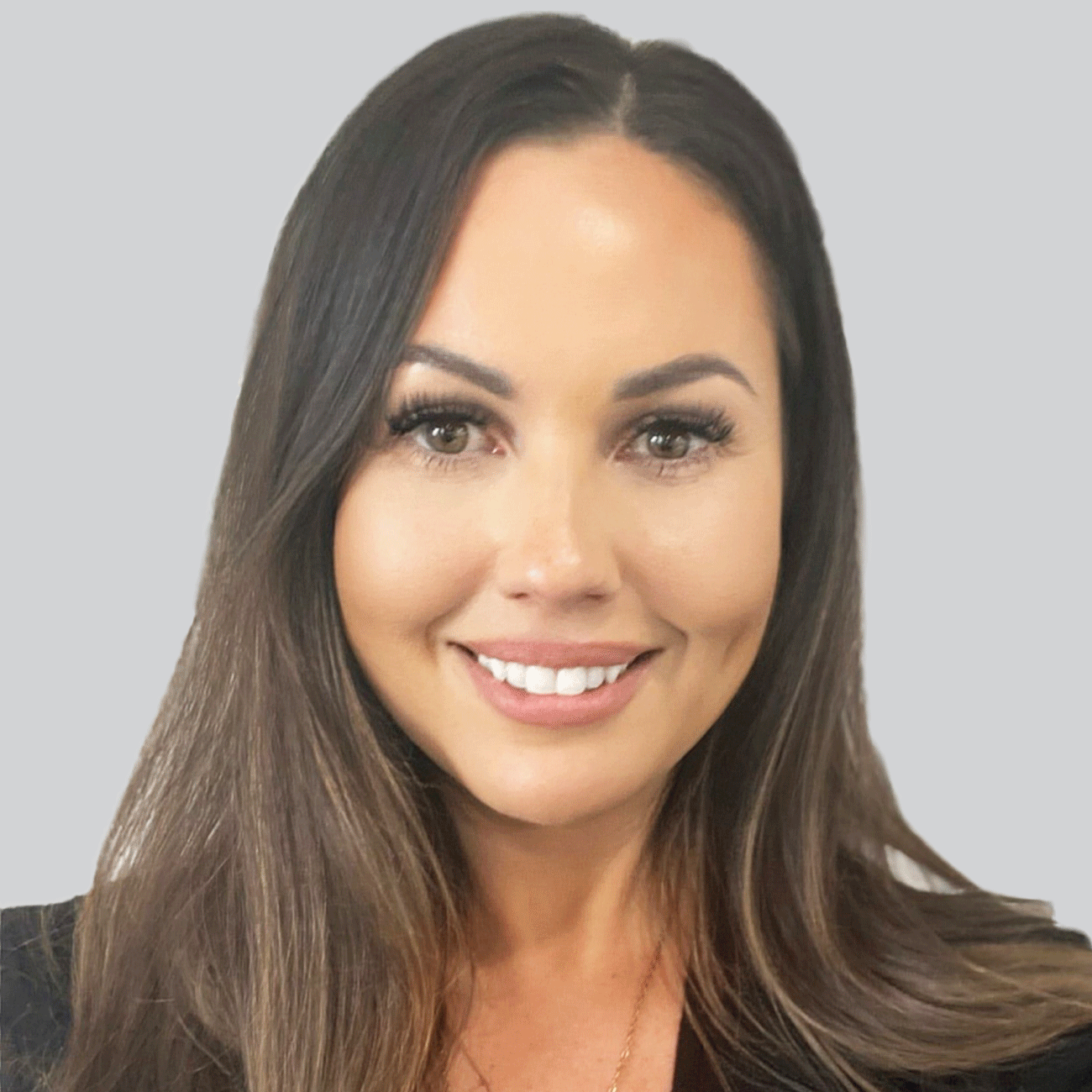 "We love providing a simple solution for School Group Travel. Travel is something that teachers and students should look forward to and have confidence that their travel arrangements will run smoothly. By doing what we do, we are allowing our specialist school operators and teachers to focus more of their time and attention on what they do best – designing that perfect school trip and educating students."
Stacey Williams, Lime & Aviate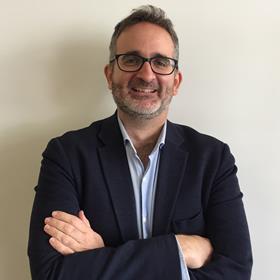 "They are our best ambassadors because when they travel to Spain they do so not only to study a language but also to learn the culture. Often, when they return to the UK they want to share with their families all their knowledge and transmit their interest in Spain. In addition, they often repeat their trips to Spain driven by their interest and appreciation for the country."
Pedro Medina Asensio, Spanish Tourist Board

"At the Council for Learning Outside the Classroom, our aim is to provide more children and young people with life-changing opportunities to learn beyond the classroom. Research shows that learning outside the classroom (LOtC) supports learning outcomes and has many positive benefits for student and staff health and well-being. We work with schools to develop their LOtC practice, whether this takes place on school grounds or during an off-site school visit. By booking with a provider that holds the LOtC Quality Badge, schools have peace of mind that they have been assessed for their quality of risk management and their education."
Anne Hunt, Council for Learning Outside the Classroom
"There are so many dedicated teachers who understand the value of real-world learning and experiences. We love their creativity, how they are constantly seeking out new, interesting and exciting places, venues and destinations to ensure their students have a positive, diverse and rich learning experience."
Gill Harvey, School Travel Forum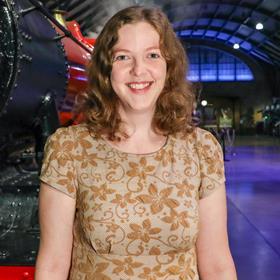 "What I love most about working with schools and teachers is that no two days are the same. I've been working at the Studio Tour for 8 years now and still hear questions from students which I've never been asked before! We aim to inspire the next generation of filmmakers and love the creativity that we see from students when they create their own screenplay ideas, design costumes or produce white card model sets whilst taking part in our education programme."
Rebecca Fox, Warner Bros. Studio Tour London - The Making of Harry Potter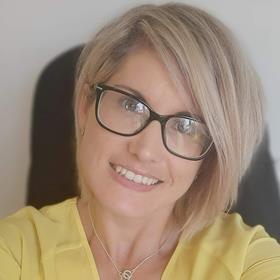 "Young people are at the heart of everything we do at Girlguiding activity centres. We place our organisational values at the centre of our decisions and simply enjoy seeing young inquisitive minds be challenged, empowered, and inspired. Going to work is a joy when you can deliver life-changing adventures in a fun, caring, and inclusive environment, and we appreciate every teacher that recognises the value in making such a visit."
Becky Allen-Range, Girlguiding activity centres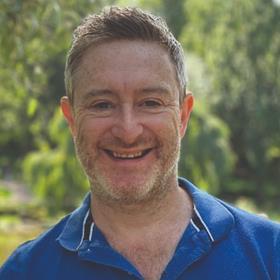 "As a company providing school trips, we love the opportunity to create transformative experiences for students. Possibly the most rewarding part of the job is accompanying the trips and witnessing first hand the excitement and wonder on students' faces as they engage with new environments, cultures and ideas. We cherish the chance to inspire a sense of curiosity, personal growth, and global awareness within each student, fostering lifelong memories and a passion for learning that extends beyond the classroom."
Dan Hornby, TCBC School Tours
A special thank you to our 2023 Awards Partners…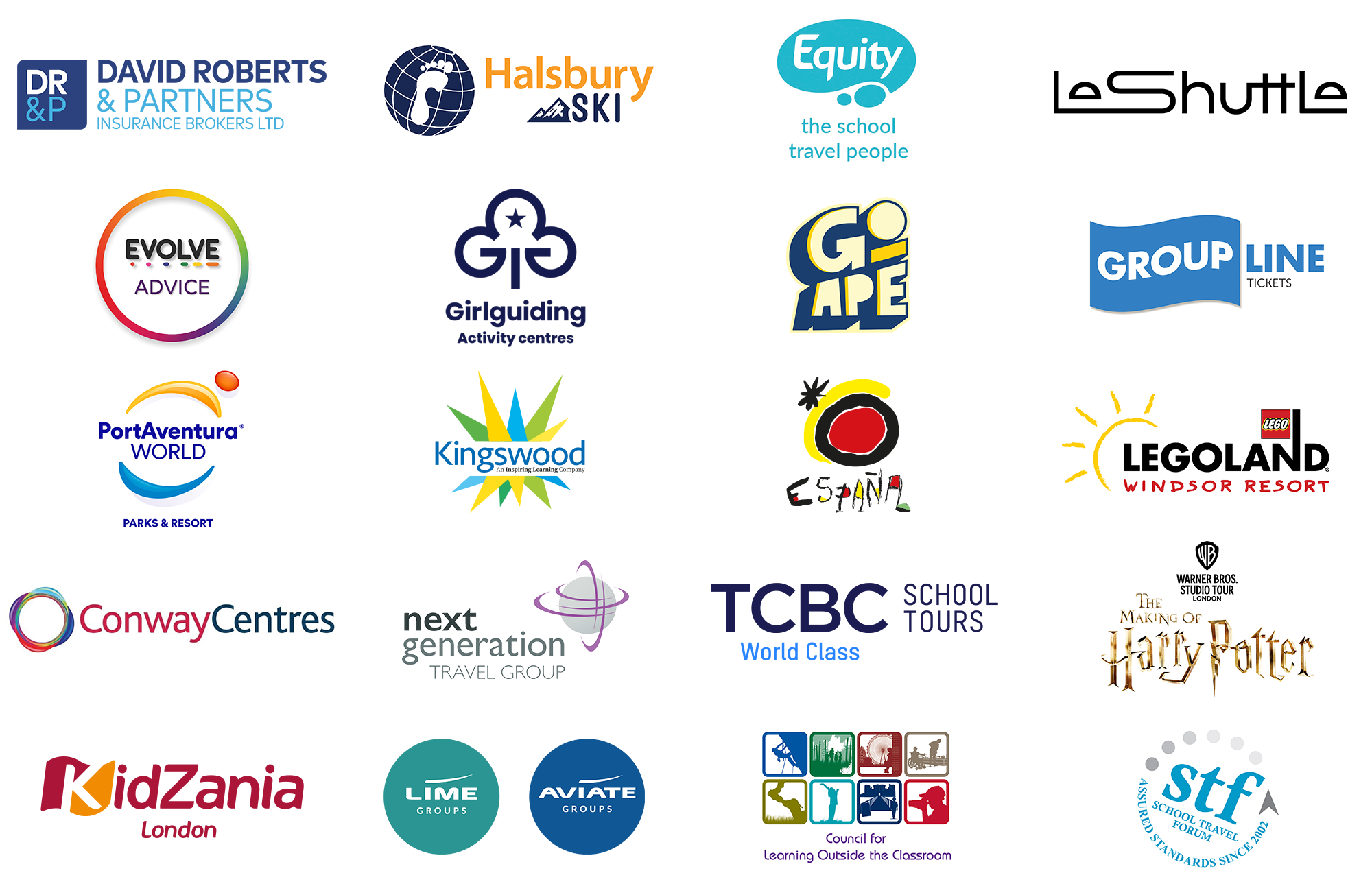 For providers and companies interested in supporting the 2024 initiative telephone Ivana Perkins on 01908 613323 or go to the Awards Partners page for information on the packages available that will brand you across print and online, including advertising, a table at the ceremony, and the opportunity to present an award category.