STO editor Keeley Rodgers talks to School Travel Awards host Katharine Merry about her own school trip memories and thoughts on why the experiences are vital for all involved.
Are there any school trips that stand out for you?
When I was at Dunchurch Middle School in Warwickshire we used to go to Marle Hall near Llandudno in North Wales. We went for five days and we always looked forward to the Friday as that's when we went to Rhyl Sun Centre which was the indoor waterpark.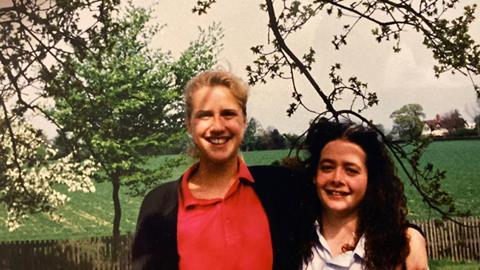 We also did plenty of walking and climbing and took part in various other activities. When my friend Alex and I were chatting about it all the memories came flooding back about what a brilliant time it was and how much we looked forward to going each year.
"There's even more relevance for school trips now – not all kids fit into a classroom environment with ease and educational visits are definitely a stepping stone for integrating children into school life."
It's all the excitement and getting out of the school environment. I remember it being my first experience of 'adulting' and also how you got to know the teachers more, as well by seeing a different side of them. When you take kids out of their normal environment they learn so much in terms of responsibility and so many different aspects.
What role do you see school trips playing for children later in life?
I talk a lot about the skills and discipline that sport instilled in me that I've transferred over into what I do now in terms of broadcasting – teamwork, goal setting, persistence and surrounding yourself with the right people.
That's the same for any environment including from school life into working life.
When you then put children into an environment that brings out those skills that they might not even know they had, it's only going to be positive.
It's all about character building and helping to shape a child and build that confidence.
It's those transferable skills that make a difference; when the children are testing themselves and becoming good at things that they didn't even know they could potentially be good at. I think that's even more important now than ever before.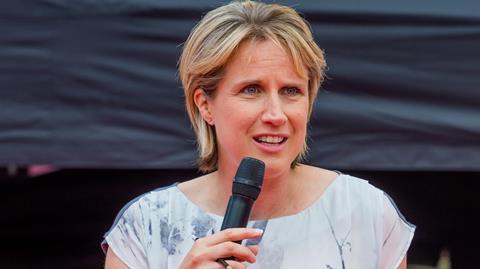 Why did being involved in the School Travel Awards awards appeal to you?
Because everybody plays their part in school travel and it's then looking at the knock-on effect and the impact that these experiences have.
It's like a relay team, you have four people in a relay team and everybody has their responsibility to get the baton around from start to finish and then you do as well as you do.
It's the same kind of picture for school trips; you need the providers, teachers, schools, parents and the kids on board. As a mum myself, with two small children, that's especially nice to see because it couldn't happen without one element - it's about everybody pulling together.
School Travel Awards ceremony: the event was broadcast on Thursday 20th May. You watch the replay on-demand now.
Could you tell us about some of the people who inspired you growing up?
It was a combination of people. Because I started running so early, at the age of ten, I was combining sport and education. Kathy Cook (former elite athlete specialising in sprint and sprint relays) really inspired me at the start of my athletic career.
I also think about teachers as well – you always remember good teachers.
My first teacher at middle school was amazing, I can still picture her. She was so kind and welcoming. Then there were my PE teachers – you remember them because they believe in you.
There was another teacher, Mr Price, who lived two doors from me and he's the one who said to me that I looked quick and I could be good at running – he was the first person outside my family to say that and it has really stuck with me.
About Katharine Merry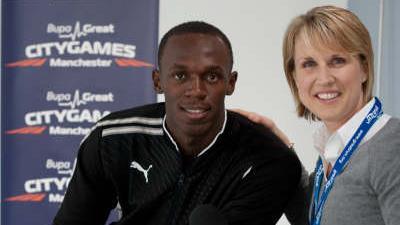 She has had an athletics career spanning 20 years and was the fastest girl in the world aged 14, beginning her international GB career at the age of just 13, winning five Junior Championships and six medals.
She became a successful senior athlete with her Olympic medal in Sydney in the 'Race of the Games', winning bronze behind the Australian favourite, Cathy Freeman.

The following year Katharine became world number one. She is still third-fastest on the UK All Time 400m list with a time of 49.59 seconds.
Katharine now works freelance in the media across radio and TV which has included working in Beijing and London at the Olympics for the BBC. She is a regular on BBC's A Question of Sport and BBC 5Live's Fighting Talk. Her other appearances include the BBC's Celebrity Pointless, Celebrity Mastermind, Celebrity Antiques Road Trip and Total Wipeout