From virtual to the real thing, Katharine Merry will return to host the School Travel Awards ceremony on 25th May at the Royal Lancaster Hotel in London.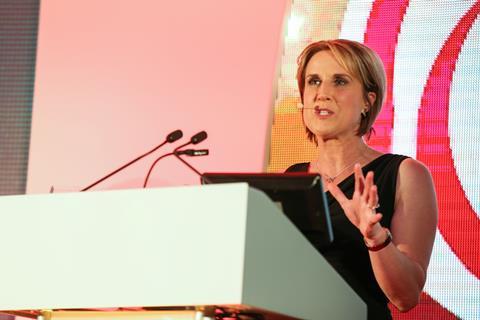 After presenting the online virtual ceremony earlier this year, Olympic medallist Katharine Merry is looking forward to returning to experience the event in its more familiar format.
She told us: "It was great to present the virtual School Travel Awards, but these events are all about bringing people together. So I'm delighted that I will be at the Royal Lancaster Hotel on 25th May to host the 2022 ceremony, live and in-person."
Vote to reward the best and there's big prizes for schools too
Organised by School Travel Organiser, once again the School Travel Awards is asking teachers and educational visit coordinators to cast their votes and deliver their verdict across a number of categories including Best Residential Experience, Best Museum Visit and Best Venue for History Learning.
You don't have to vote in all of the categories, but we encourage you to tell us who you think is best, based on your experiences of organising and attending all sorts of school trips.
And schools can win big with two categories with a first prize of £1,500 for them to spend on a future educational visit. Find out more by clicking to the pages for the 'My Best School Trip' and School Trip Champion Awards.
More about your 2022 Awards Host
Born in Warwickshire, Katharine had an athletics career that spanned 20 years. She was the fastest girl in the world aged 14 years, and started her international GB career aged just 13, staying on the junior team for a record six years, winning five Junior Championships and a total of six medals.
She became a successful senior athlete winning an Olympic medal at Sydney 2000 in the 'Race of the Games', claiming bronze behind the Australian favourite, Cathy Freeman. The following year she became world number one and is still third-fastest on the UK All-Time 400 metre list.
Since her retirement from athletics, Katharine has worked across TV and radio and has covered the Olympic Games for the BBC, working for Sky and as a regular on BBC 5 Live's Fighting Talk. She has interviewed some of the sporting greats, including the likes of Usain Bolt and Mo Farah.
Her other appearances include the BBC's Celebrity Pointless, Celebrity Mastermind, A Question of Sport, Celebrity Antiques Road Trip and Total Wipeout.
School Travel Organiser publisher, Rob Yandell, said: "Katharine did a fantastic job when we presented the awards online so we thought it would be appropriate and fun to invite her back to help host the ceremony again in 2022 – this time in a five-star venue in front of a live audience. It's a special event and we're looking forward to celebrating this remarkable sector and the people who work in it once again."
A special thank you to our 2022 Awards Partners…

For providers and attractions interested in supporting the awards, find out how to become an official partner by calling Ivana Perkins on 01908 613323 or by sending an email to ivana.p@yandellmedia.com.
The School Travel Awards Lunch and Ceremony will take place at the five-star Royal Lancaster Hotel, London on Wednesday 25th May 2022.