This award is about the amazing people who help provide important school trip experiences and go the extra mile to embrace and promote learning outside the classroom. Who made the final four in 2023?
The School Trip Champion Award is presented as part of the School Travel Awards and comes with a £1,500 prize for the winner's school to spend on a future trip.
The winner, announced at the awards lunch and ceremony on Tuesday 6th June at the Royal Lancaster Hotel, London, was…
Karen Tidmarsh, Winchmore School, Enfield, London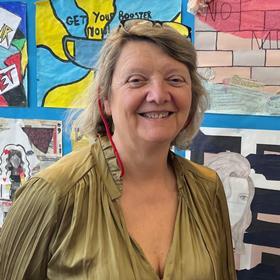 After decades of teaching geography and PE and then becoming head of year, Karen retired from teaching in 2021 and was appointed school travel coordinator at Winchmore – a post created by the headteacher who didn't want to lose her expertise.
She said the core purpose of her role is "full coordination of school trips, ensuring they are safe, fulfilling and inclusive of all students."
As well as ensuring that all trip leaders have the confidence and understanding of the administration, funding, health and safeguarding requirements involved, Karen also liases with parents regularly to reassure them that all trips are open to all students.
Karen told us: "Throughout my long career at Winchmore School, learning outside the classroom has always been my passion and bringing the page to life for students."
In recent years, there has been a focus on re-engaging students with the outside world and ensuring they experience 'life beyond the M25'. In her first year in the post, Karen has managed to get over half of the school community out on either a day or residential visit and has recently returned from a back to back ski trip involving over 70 students for the first time since the pandemic.
Karen added: "I ensure every trip is inclusive of all students, for example visually impaired, disabilities such as cerebral palsy and SEND."
She also investigates any funding opportunities for disadvantaged students such as community fundraising and manages trip budgets ensuring payments are affordable for parents.
Winchmore School
Some of Karen's recent trips have included: day visits to UK Parliament, Westminster Abbey, V&A Museum and Bletchley Park, and residentials have taken Year 7 students to the Brecon Beacons, a mixed-age group skiing in Claviere, Italy, a Year 11 English trip to Edinburgh and a Year 12 goegraphy field trip to Somerset as well as a cultural visit to Spain and New York.
Read more about the other 2023 finalists…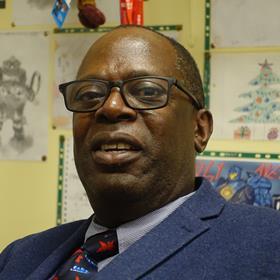 Selwyn Boothe
Gunnersbury Catholic School
Brentford, Middlesex
Organising trips across all departments, Selwyn, who has been the school's mentor for 20 years, says he spends time with Year 7-13 students, either 1-1 or in a group setting to understand their needs in respect of extra-curricular activities and visits.
He told us: "Students with anxiety and low self-esteem will generally be the ones that will assist me in the preparation and organising of the trips. This gives them a sense of not only responsibility, but also making them know that they are important."
Selwyn explained that as a school they are very mindful of ensuring that all students are included in the "opportunities to enjoy educational active and residential activities during their time" and as part of this he works alongside the students to find out about their interests and hobbies.
He also makes time during school holidays to arrange extra-curricular activities and residentials to give students "something to do rather than stay at home".
He was part of the student exchange that attended South Korea in 2022 and has organised countless yearly residentials to Kingswood activity centres in the UK and France since 2005.
To make the residentials happen, Selwyn volunteers his time over weekends and Bank Holidays to organise and attend. He described them as: "Much-needed time of enjoyment for both students and staff where, through support, everyone can work together to enjoy teamwork and learn about themselves and others, which in turn bodes them well for future life, both in and out of the classroom environment."
He added: "In recent years I have endeavoured to, and have almost taken, all of the early years on at least one activity since the pandemic.
This year I have already taken 50 pupils to New York and aim to take 75 students from Year 7 to the Isle of Wight Kingswood and 100+ Year 8/9 students to Paris, Normandy and Rome."
Some of the visits Selwyn has been involved in include: taking the School Choir to Paris, Holland and Belgium as well as art trips to Paris, history visits to Belgium, plus visits to Warwick Castle, Hampton Court Palace and RE excursions to Wintershall and Rome.
Jo Hilson
Thomas Gainsborough School
Sudbury, Suffolk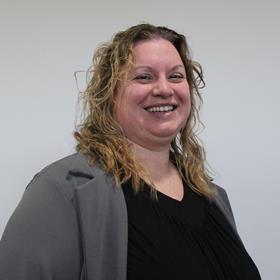 As the school's educational visits coordinator (EVC), Jo oversees all of the school trips and supports colleagues with a step-by-step guide to running visits including letters, presentations, risk assessments and financial planning.
The school offers a wide range of trips including residentials to all year groups and have designed the planning guide to support parents so they can see the cycle of trips for each group and plan accordingly.
There are just over 1,500 pupils across Years 7-13 and Jo told us they now track attendance of trips so they know how many students have engaged in learning outside of the classroom, and particularly on visits. She said: "This means that we can identify barriers to students who have not attended and allows us to target them for future trips. Nearly every subject has a trip planned during this year and we continue to monitor this.
"After each trip student feedback is gathered so we can assess the effectiveness of the trip and any suggested improvements for the future so that we can strive to make the most out of these visits."
Jo added: "Our aim is for every student to experience a wide range of learning opportunities alongside the social and cultural benefits that trips and visits bring."
Already this academic year they have run 42 trips and 65% of the entire school have attended with nearly every subject having a visit planned this year. They also offer financial support and payment plans to ensure they are accessible.
Some of the visits Jo has been involved in have included: France, Germany, Italy and Spain related to language studies, geography field trips for Year 8 and 11, cultural visits to theatres and musicals, plus a residential ski trip. They took 90 Year 9 students to Ypres for a Battlefields experience and Year 10 Film Studies students on a residential in Denmark. They have also been to the Design Museum in London, the London Symphony Orchestra and a group of students also visited the House of Commons.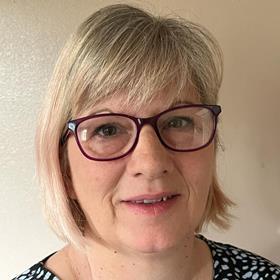 Michele Vidler
Potters Gate CofE Primary School
Farnham, Surrey
Michele has been a teaching assistant for more than 20 years and is often found out on visits with the children or teaching and supporting lessons outside, from maths scavenger hunts to science investigations.
She helps other year groups with their lessons, is Forest School Leader and forms part of the residential team, giving support and advice in addition to volunteering her time such as looking after the school pond during the holidays.
She said: "We regularly run off site school trips. For example, in year 1 we visit our local museum for a Victorian day. Of course, I like to dress up as a Victorian boy. We visit a forest, the beach and a park to name just a few.
"As an experienced member of staff, I help to run the trips, including the planning and preparation. I also train our TAs so that they can support their class on trips.
"It's such a pleasure to provide the children with wonderful experiences away from home. Residentials in Year 4 and 6 have seen us kayaking, rock climbing and climbing high ropes. It is a challenge but I will always lead by example."
Michele has a special interest in supporting the school's disadvantaged children and recently supported a child with SEMH (social, emotional & mental health difficulties) to visit Windsor Castle. She helps run a group for Pupil Premium children taking them to places to increase their 'cultural capital' and added: "My cupboard is full of resources and clothes for children or staff who need to borrow them."
She has been Forest School Leader for the last six years which involves planning and delivering sessions for all children across the two schools including risk/benefit assessments and teaching skills such as sawing, fire lighting and whittling. She said: "I love seeing how the independence, confidence and skills develop over their sessions."
Some of the trips Michele has run include: Alice Holt Forest, West Wittering Beach, Bishops Meadow in Farnham, a Year 5 Camp Out, a Year 6 residential to Brenscombe in Dorset and a Year 4 residential to Sayers Croft in Cranleigh.
For more information about the School Travel Awards click here.
If you're a teacher or Educational Visits Coordinator, stay informed and inspired with ideas and advice by registering with this website for free and opting in to get our regular email newsletter.