After Walsall Academy in Bloxwich won the 'My Best School Trip' Award in 2021, shadow headteacher Jon Clarke put the prize money to good use and ran another successful residential in the Lake District where a group of Year 8 students found a sense of achievement and awe about the natural world around them.
"How did you start your outdoor learning programme again?"
I was asked this so many times in the period after the first lockdown. My reply really was, "we never actually stopped, we just amended and now we regrow even better".
All through lockdowns and restrictions, like many others, we used the school grounds to great effect and then the local area. When we won the 'My Best School Trip' Award at the annual School Travel Awards in 2021, we were obviously delighted.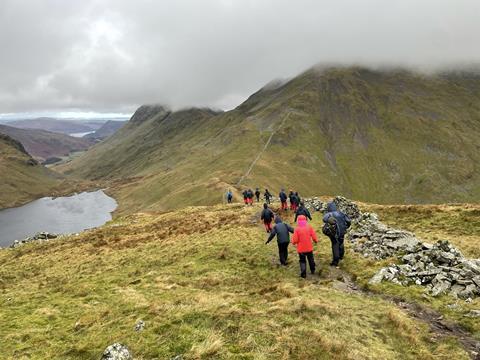 Our planning for the next 12 months was embryonic, to say the least, and we had to make sure that the prize money was used to have the greatest impact on those who we could make progress with.
We decided that Year 8, a group who had lost their final months of Primary at the end of Year 6 and then started Year 7 and secondary school in lockdown would be our target group. We, like others, find this group to have manifested certain traits, such as the need for instant gratification, the lack of resilience and under-developed interpersonal skills.
The aim of the course we designed was therefore tailored to meet those core areas. We chose to take the group to Outward Bound at Ullswater in the Lake District for a five-day residential course which would include two nights on an expedition.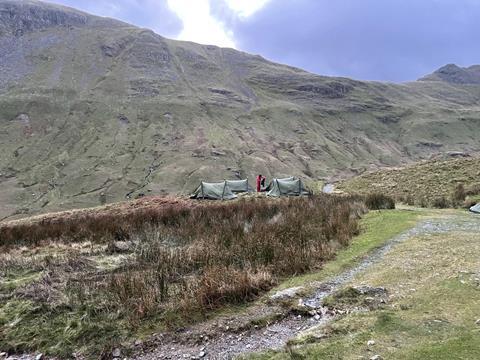 The students were selected and the back stories of each demonstrated the true horrors of lockdowns and its impact on young people. Our 'amazing five days', as we called it, would be part of what we had in place for these young people who had the potential to be quite challenging.
To add to this challenge, I was asked if a reporter from The Times could join us on one day of the expedition phase. To sum up the first few days, all I will say is "wet and windy", though actually it was torrential rain and 45mph winds whilst we were camping out on the side of Helvellyn.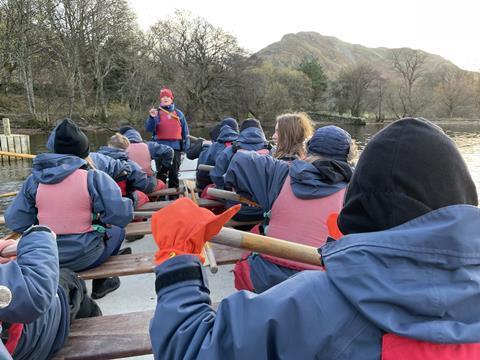 A rather wet reporter called James joined us and spoke to the group. It was only after a day with him struggling to climb a mountain, then sitting drinking hot chocolate, did he and the students reflect about what they were achieving and the impact it was having upon them. His article was published on New Year's Day 2022.
At the end of the five days' residential course the impact was clear: students who actually enjoyed the lack of a mobile phone, a sense of achievement, and awe and wonder about our natural world. But, more importantly, a group of young people who have talked, laughed and at times shed a tear and developed those interpersonal skills that were so negatively impacted by lockdowns and the pandemic when they were shut away indoors.
They also endured many days of my appalling collection of 'Dad jokes'.
The Year 8 group stayed with the Outward Bound Trust at Ullswater in the Lake District which included two nights on an expedition. For more information about residentials on offer, visit www.outwardbound.org.uk/ullswater.
Jon entered Walsall Academy's Key Stage 4 Outward Bound Trust residential into the 'My Best School Trip' Award 2021. Every year this category, which is part of the School Travel Awards, encourages teachers to enter trips or residentials that have really delivered.
To find out more about the School Travel Awards click here.