This award seeks to recognise a team whose commitment and imagination has delivered when it comes to learning outside the classroom.

Thank you for nominating your teams for 2023 - this special category rewards a team of people, big or small, whose collective inspiration has led to fantastic provision and great support, as well as excellent outcomes for school groups.
The 2023 finalists are…
Celtic Harmony Camp, Outdoor Prehistory Settlement
Children's Adventure Farm Trust
Eden Camp Modern History Museum
Ringsfield Hall's Education Team
Yorkshire Wildlife Park's Education Team
Find out more about each of the teams and what they do for schools plus see their photos in our special feature here.
The winner will be announced at the School Travel Awards Lunch and Ceremony on Tuesday 6th June 2023 at the Royal Lancaster Hotel in London.
For event and ticket info click here.
Who won last time?
The Disney Theatrical Teaching Artist Team was named the Education / Learning Team of the Year at the 2022 School Travel Awards ceremony in London.
Disney Theatrical Education offers a range of creative resources designed to enhance any theatre trip. Each of its West End and touring productions is supported by an education programme, developed closely with teachers and educators.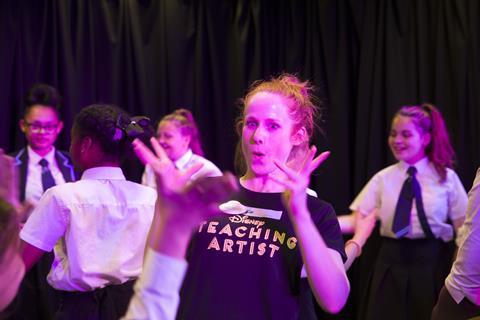 The teaching artist team play a vital role in supporting schools to engage with live theatre by unlocking its learning potential. It was also created to nurture future audiences and industry professionals.
The team runs all of the pre-show workshops for school groups, which is normally more than 150 per year across the four shows. It also produces musicals in schools and runs ad-hoc events such teacher CPD days.
They are all musical theatre professionals: actors, musical directors, dancers, directors and storytellers in additional to being fantastic educators who have a passion for working with young people.
You can more about all of our 2022 finalists by clicking here.
About the School Travel Awards
The Education / Learning Team of the Year Award is part of the School Travel Awards which recognises inspiring people and the very best companies, venues and attractions providing school trips.
Organised by School Travel Organiser magazine, it's an important annual initiative celebrating learning outside the classroom, that raises the profile and highlights the importance of school trips for children - with exciting opportunities for schools to also win big prizes.
To find out more click to schooltravelorganiser.com/awards.