A new resource to help teachers plan learning outside the classroom has been revealed by the Wildfowl & Wetlands Trust (WWT).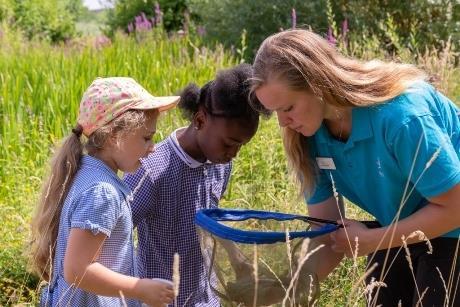 Teachers looking to organise an educational school trip within a natural environment can now use WWT's Learning Zone, a new resource available through its website.
The Learning Zone provides guidance and ideas suitable for all Key Stages and links to the curriculum.
WWT's Learning Zone – what does it provide?
The new online resource is described as a place where teachers can find help in planning lessons both within the classroom and on a trip to one of WWT's nine Wetland Centres across the UK. The resources focus on using the natural world for outdoor learning.
The Wetland Centres are based in Arundel, Caerlaverock, Castle Espie, Llanelli, London, Martin Mere, Slimbridge, Washington, and Welney.
The centres' facilities allow visitors to learn about the Trust and educated themselves on wildlife found in the wetlands.
The website zone can be used by both Primary and Secondary teachers and ties in with subjects such as Science and Geography.
New materials featured on the website include a range of hands-on self-guided resources which aim to engage pupils with the wetlands and the wildlife around them.
Pre and post visit ideas can also be found, which look at inspiring learning before and after visiting one of WWT's centres.
If you're looking for a guided session when on your trip, you can discover all the information in the Learning Zone too, which cover a multitude of curriculum themes.
Benefits for schools with WWT
Free familiarisation visits for teachers/group leaders
Free adult places (according to ratios)
Risk assessments and safety information provided
Bag storage
Lunch spaces
Free coach and disabled parking very near to entrances
A visit to one of WWT centres aims to provide more youngsters with the opportunity to get hands-on and immersed in nature.
The Wildfowl & Wetlands Trust (WWT) is a conservation charity, working at saving wetlands and nature.
For more information, visit wwt.org.uk/learningzone.