School visits to Westminster Abbey can be enhanced with one of four downloadable educational trails, launched by the learning team to highlight key sites throughout the historic venue.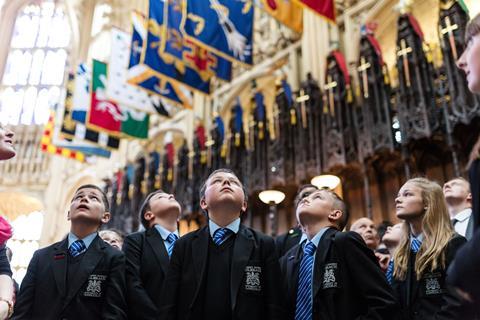 The new free trails, Abbey Highlights / Christian Life and Worship / Kings, Queens and Coronations / Tudors, all share glimpses into the abbey's 1,000 year history, with downloadable teacher notes also available for each route.

The Abbey Highlights visit is a great introduction to the church, offering stopping points to see where monarchs are crowned, where poets and scientists lie buried, and the chance to take in the medieval architecture.
Teachers can use the Christian Life and Worship trail to find and identify symbolic shapes, objects and colours. Suitable for KS2 and KS3, pupils can learn about important parts of Christian worship including prayer, music and the sacraments of baptism and Holy Communion.
In Kings, Queens and Coronations, students can follow the journey of a new monarch, identifying the Coronation chair, understanding the role of the Crown Jewels and getting the chance to stand next to the spot where monarchs have been crowned since 1066.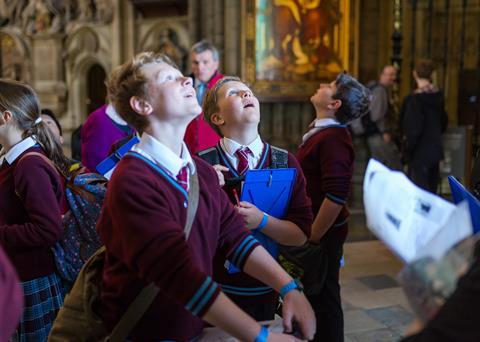 Finally, and as the title suggests, the Tudors route highlights some of the religious changes brought about by Henry VIII, while also pointing out famous Tudor tombs in the chapel built by Henry VII.
School guided tours with an expert from the learning team can also be pre-booked for those looking for an even more targeted and in-depth experience. For those who can't make the journey, virtual classroom options are also available.
There is a specialist school rate available and schools with 30% or more pupils eligible for free school meals may be able to book a free guided tour of the Abbey by contacting the learning team in advance.
All educational visits, no matter whether guided or self-led, must enquire and book in advance with the learning team via an online form here.