Gringotts Wizarding Bank is the latest attraction to welcome school groups at Warner Bros. Studio Tour London.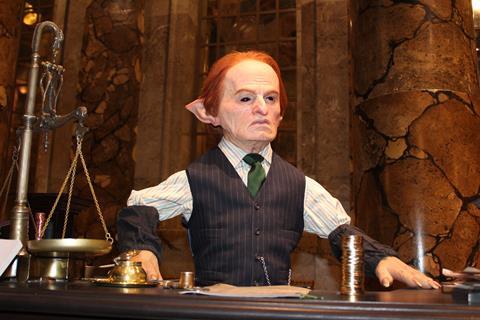 The popular attraction in Watford is now inviting schools groups to enter into the iconic goblin bank, made famous from the film series and books of Harry Potter.
The bank is located about half way through the tour and is included in general admission tickets.
About Gringotts Wizarding Bank
Upon entering, groups will be dazzled by the incredible towering marble pillars and crystal chandeliers and you discover the set which was used in several of the Harry Potter films.
Inkwells, quills, ledgers and piles of Galleons, Sickles and Knuts will complete the goblin tellers' desks as seen on screen.
When walking through you'll discover models of some of the goblins who run the bank as well as costumes and prosthetics belonging to Bogrod, Griphook and many other goblin bankers.
Upon exiting the glistening gold bank, you'll explore the vaults of the Lestrange family, complete with thousands of pieces of gold as seen in Harry Potter and The Deathly Hallows Part 2, including the treasures of Bellatrix Lestrange, the Sword of Gryffindor and Helga Hufflepuff's Cup, one of Voldemort's many Horcruxes.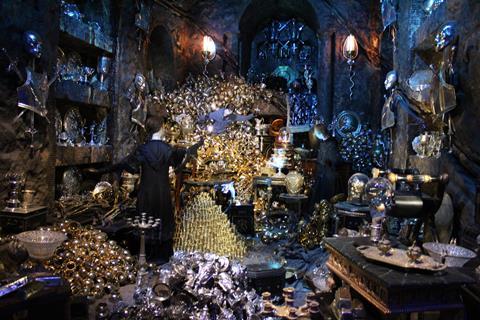 You'll then enter a surprise Gringotts scene from the film - but you'll have to find out what it is for yourself when visiting!
The rest of the tour will also have your pupils in awe. Other highlights including walking through the depths of the Forbidden Forest, hopping onboard the Hogwarts Express and walking through Number 4 Privet Drive, home to the Dursley's and Harry Potter.
You'll also discover sets, costumes and artwork used throughout the movie franchise, with guides on hand to talk to you and your students about the making of Harry Potter.
More for schools
The studios offer schools a variety of curriculum linked sessions which can be included on a school trip.
Subjects covered include Art & Design, Film & Media, English and Business.
Examples of sessions include Costume Characterisation for Key Stages 2 to 5 which sees pupils studying original mood boards and costumes giving them insight into how each piece has history and character; or the Camera Choices workshop for Key Stages 4 to 5 which allows them to examine film sequences and develop their understanding of how a director works.
For more information, visit www.wbstudiotour.co.uk.