Language travel provider, Voyager School Travel, has launched a live language experience for students who missed out on their French trip due to Covid-19 - a virtual escape room game called Asteroid Alert.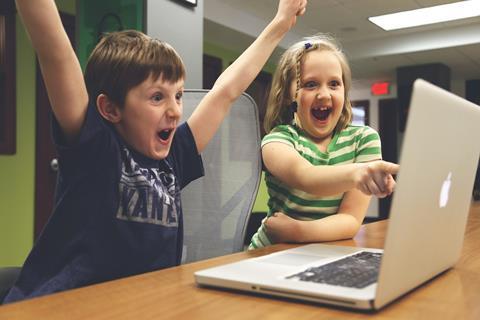 The workshop is designed to bring the fun of a French trip to the classroom using a direct link to Voyager's language instructors in France.
Asteroid Alert is described as an immersive language experience to encourage children to use their French in a fast-paced escape room game.
To win the game, classmates must prevent an 'asteroid strike', by spotting clues and using their French to solve puzzles communicating directly with the hose in France via a live link.
Katharine Ruff, a French teacher at St Catherine's School in Eastbourne who tried the workshop, said: "I'd looked at online escape rooms but they were based on videos and computer games, whereas I was looking for an interactive experience. This is different because the activity is live and gives students the opportunity to talk to a real person and French native-speaker."
"We tried the game with our year 10 students and they absolutely loved it. They enjoyed the challenge of working out the clues whilst also having to communicate in French."
Nigel English, Voyager School Travel founder and CEO, said: "Our research shows that students have had far less opportunity to speak French this year because of the pandemic.
"Teachers told us that it has been a real challenge for children to practise speaking French while learning from home and this has been exacerbated by schools not being able to run French trips which are integral to learning a language.
"We wanted to do something positive for children who have missed out on their French experience and so we designed the virtual escape room as a fun way to inspire students to practise their French again."
Benefits of the experience according to Voyager School Travel
A unique opportunity for children to interact with a French native-speaker trained to get even the most reticent students speaking French.
An immersive activity which aims to build confidence and get classmates working as a team while practising their French.
Online sessions can be slotted into the existing timetable so no other learning is disrupted.
Groups can participate from the classroom or from multiple remote locations which means that children who have to self-isolate can still take part from home.
Includes complementary teacher planning, vocabulary and follow-up lesson resources.
Nigel added: "Voyager has always been about adding extra educational value to school trips and so an online French language experience is a natural extension for us.
"We tested the game with school groups learning from home during lockdown and we were surprised at how quickly the learners immersed themselves in the experience."
You can find more information about the virtual escape room here.