School groups visiting Scotland can now enjoy a trail which includes an array of fairy-tale and storybook features, tying in with Literacy studies.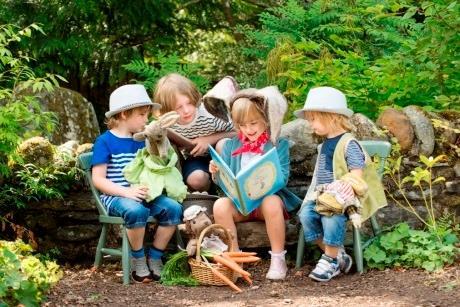 Whether it's history, landscapes, wildlife or architecture, for decades authors have used some of Scotland's assets to create characters that continue to entice readers of all ages.
In recognition of this, VisitScotland has launched, Scotland's Storybook Trail, a collection of places with links to some of the most celebrated characters in children's literature.
From Peter Rabbit to Peter Pan, Harry Potter to The Howlat, Scotland has inspired some of the world's best-loved literary creations and they can be explored during the trail.
What does the trail consist of?
The trail will help pupils embark on their own adventures across the country, learning more about their favourite stories and discovering new tales inspired by or written in Scotland.
Featured locations include the birthplace of Peter Pan creator, JM Barrie in Kirriemuir, Angus; the Isle of Coll, the inspiration of Katie Morag's fictional home on the Isle of Struay; the Scottish Owl Centre in West Lothian where readers can meet some feathered friends, similar to those that feature in the Harry Potter series; and Birnam Arts in Perthshire, the region that inspired Beatrix Potter's famous creations.
Each spot on the map highlights a different literature link and all the features that guests can visit in those areas, such as statues, childhood homes and graves.
The trail can be used by those touring the country or could be utilised to visit a specific literature linked spot.
The trail also includes bookshops and festivals to discover around Scotland too.
The trail map is downloadable on visitscotland.com and will be available at selected VisitScotland iCentres, as well as bookshops and libraries across Scotland.
Tourism Secretary, Fiona Hyslop, said: "The Storybook Trail not only celebrates Scotland's rich literary heritage and incredible landscapes, but it also provides an opportunity to encourage children to read for pleasure and develop a life-long love of books.
"With so many locations across the country linked to characters in children's literature, I am sure the trail will act as a magnet for visitors from home and abroad who will experience our beautiful, vibrant county."
For more information, visit www.visitscotland.com.