Schools will be able to visit the new RHS Hilltop, described as the UK's first dedicated gardening science hub, which opens to the public at RHS Garden Wisley in Surrey this June.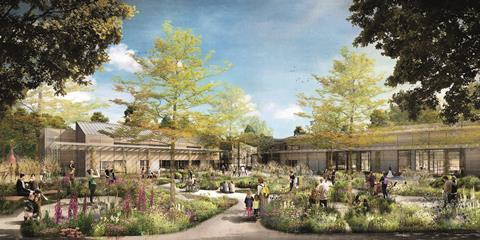 There will be two accessible learning studios at the hub, which will be surrounded by four acres of 'living laboratories', as well as a teaching garden that will be used for school workshops.
Six years in the making, RHS Hilltop - The Home of Gardening Science aims to showcase the world of horticultural science 'like never before' with the hope of helping to create a greener future.
A large exhibition space will explore ways we can adapt to and mitigate against climate change in gardens, in a bid to to boost wellbeing, the environment and enable wildlife and plants to flourish.
A total of 70 RHS scientists and students have now moved into the lab facilities and are working on multiple projects such as discovering the best plants to soak up pollution, ease localised flooding, capture carbon and cool cities.
School children will be able to watch live experiments as they happen and speak to scientists to learn more about their work.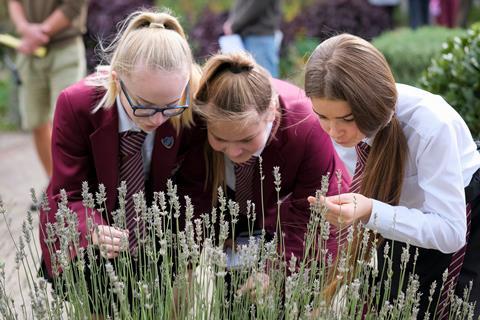 RHS director of science and collections, Professor Alistair Griffiths, said: "Gardening science has always been at the heart of our work and today this is more important than ever as we try to create a more sustainable world.
"Thousands of school children visit RHS Wisley each year and we want to inspire and equip them with the knowledge they need to create a greener future and ensure that growing plants, gardens and helping nature will always be central to our way of life."
Collections of dried plants, bugs, books and art that date back more than five centuries and provide the most complete record of the UK's horticultural heritage will also be revealed for the first time.
Education groups can opt for guided or self-guided visits to explore the new exhibition space and surrounding gardens.
School visits to RHS Garden Wisley
The team plan to resume school visits after the Easter holidays, subject to government advice, and say they have safety measures in place to support children to visit safely during Covid-19.
Covering a total of 240 acres, Wisley's education facilities include the bespoke Clore Learning Centre, Teaching Garden and accompanied access to the Glasshouse.