Schools can sign up for free and download a pack of resources to help plan the wild month as well as receiving ideas to inspire them to stay wild beyond June.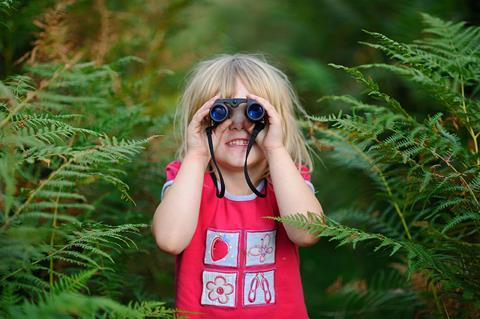 The Wildlife Trusts, which runs the annual nature challenge, said more than 338,000 pupils were expected to get involved this year.
They'll get 30 fun 'random acts of wildness', whatever their location, from walking barefoot on grass to sitting beneath a tree or watching birds on a feeder. Teachers signing up for their class to take part will also receive extra 'bonus' activities such as baking hedgehog cupcakes and a beginner's guide to wildlife photography.
Dom Higgins, head of health and education at The Wildlife Trusts, said: "With 30 Days Wild there's so much fun, enchantment and inspiration to be had. Connecting with nature every day, in an easy way, is a must have for our own wellbeing. That's why The Wildlife Trusts are campaigning for better, wilder places near to where we all live and work so that everyone, everywhere, can enjoy nature on the doorstep.
"Our lives have been changed by coronavirus and this is giving people a reason to reflect on our relationship with nature, the way we live our lives and how we spend our free time. Precious moments outside on a daily walk help us to relax and feel happier. Even watching wildlife from a window, or on a webcam, connects us to that sense of being a part of nature, not apart from it."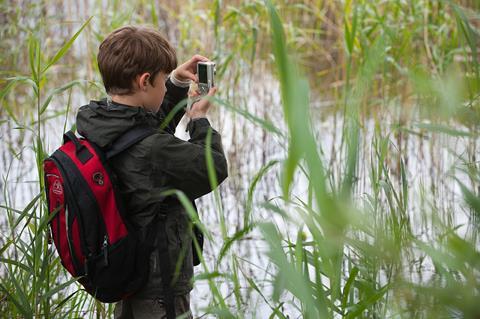 The initiative has attracted well-known supporters such as TV presenters Ellie Harrison, Monty Don and Dr Amir Khan, The Wildlife Trusts' health ambassador and TV doctor.
Ellie Harrison, who co-presents Countryfile said: "We are all, but for 200 years of industrialisation, creatures of the land. It's why nature looks beautiful to us; why we know how to be in nature; and why nature makes us feel content. 30 Days Wild from The Wildlife Trusts reminds us to notice nature in small moments every day."
"The stillness of even a few seconds changes our relationship with the planet and connects us with the truth of who we are."
More about 30 Days Wild
More than a million people have taken part during the last five years. Last year, 2019, was the most successful so far, attracting 400,000 participants.
Research by The Wildlife Trusts, in association with the University of Derby, found that the positive impact on wellbeing for those taking part in the challenge is felt months after it is completed.