School rates are available for the special festive performance of The Lion, the Witch and the Wardrobe at London's Bridge Theatre.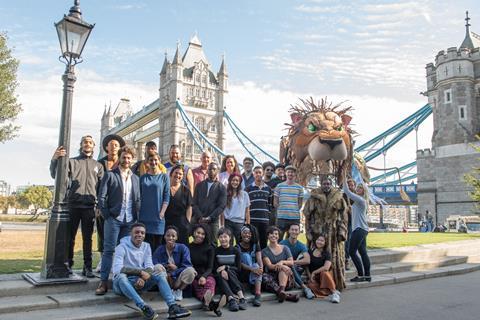 Opening on 18th November and running until 2nd February, 2020, Sally Cookson's production is the theatre's first ever family Christmas show.
The adaptation of C. S. Lewis' much-loved fantasy novel ran to great acclaim at Leeds Playhouse in 2017 and was the second production by Marianne Elliott and Chris Harper's new production company which has gone onto produce Death of a Salesman and Company.
School rates
Reduced ticket prices of £22.50 are available for Tuesday-Thursday performances (excluding Christmas holidays).
The cast, who began rehearsals this week, features Laura Elphinstone (Chernobyl, Line of Duty, Young Marx) as the White Witch/Mrs Macready, Will Johnson (Sweat, Rosencrantz and Guildernstern are Dead) as Aslan and Professor Kirk as well as Keziah Joseph as Lucy (As You Like It, Mr Gum and the Dancing Bear).
They are joined by Stuart Neal as Mr Tumnus, John Leader as Edmund, Femi Akinfolarin as Peter, Beverly Rudd as Mr and Mrs Beaver and Shalisa James-Davis as Susan as well as host of others.
The magical story
The Lion, the Witch and the Wardrobe was the first book published in The Chronicles of Narnia in 1950 and went on to become one of the most popular children's books of all time; still regularly topping reader votes on the best books nearly 70 years later, including last month being voted the UK's favourite book.
About the Bridge Theatre
Founded by Nicholas Hytner and Nick Starr on leaving the National Theatre after 12 years, The Bridge opened in October 2017 to focus on the commissioning and production of new shows, as well as staging the occasional classic.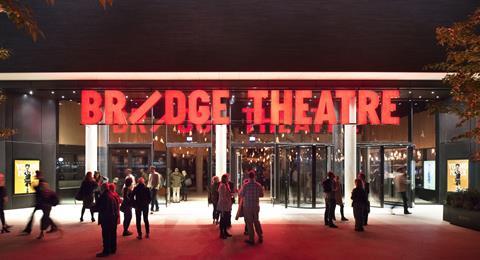 The 900-seat theatre is located between City Hall and Tower Bridge with a free coach bay nearby off Tooley Street for groups.