The storytelling charity Tall Stories, will present The Snail and the Whale in the West End at the end of the year, with school discounts available.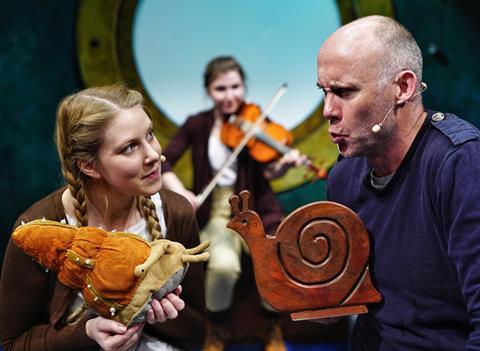 The producers of The Gruffalo and Room on the Broom Live, will perform their version of story at the Apollo Theatre in London, running from 30th November to 5th January 2020.
The show is based on Julia Donaldson and Axel Scheffler's picture book of the same name, which has sold more than 3.5 million copies worldwide.
Schools are welcome to pre-book their spot at the performance, which is suitable for both Key Stage 1 and Key Stage 2 pupils, covering themes such as friendship and teamwork.
Children's tickets are available at £10 each, and for every ten bought, the 11th pupil will go free.
About the show
'Join an adventurous young girl and her seafaring father as they reimagine the story of a tiny snail's incredible trip around the world. Longing to see the world, a tiny sea snail hitches a lift on the tail of a great big, grey-blue humpback whale.
'Together they go on an amazing journey, brought vividly to life through live music, storytelling and lots of laughs - but when the whale gets beached, how will the snail save him? The Snail and the Whale is a heart-warming adventure for everyone aged four and up.'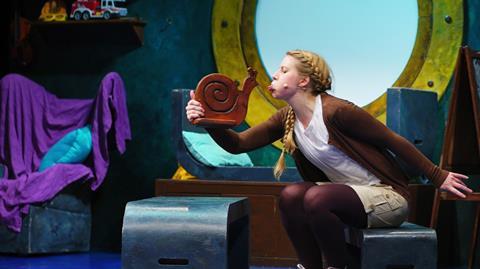 About Tall Stories
Tall Stories brings stories to life for audiences of all ages. The company is a registered charity which tours the UK and the world with its blend of storytelling theatre, original music and comical performances.
The charity has played in the West End, on Broadway and in the Sydney Opera House – as well as in all sorts of venues and countries in between.
Olivia Jacobs and Toby Mitchell founded the charity in 1997 and since then, have co-created and staged 30 productions, in five languages, in 15 countries, over six continents.
The company's most noted and popular productions include The Gruffalo, Room on The Broom, Emily Brown and the Thing, The Snow Dragon and Wilde Creatures.