Improved wellbeing, motivation and engagement are just some of the findings from the study, conducted by the University of Cumbria.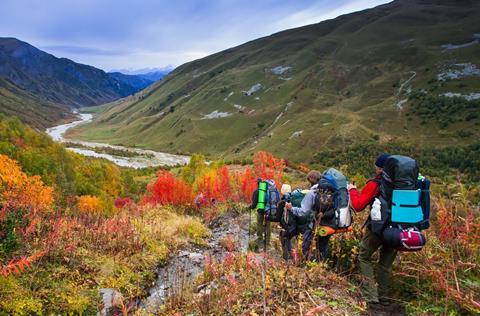 The comparative research study focused on Year 6 students from eight schools in Wigan, Greater Manchester. The pupils went on a four-night residential experience that increased their engagement, enhanced relationships and assisted their resilience and mindfulness, according to the project.
The schools involved considered the residential experience to be a positive one for pupils, who displayed friendliness amongst one another and a motivation to learn, as well as a sense of achievement.
The University of Cumbria conducted the study on behalf of Learning Away, an initiative established in 2009 that aims to champion the benefits of residentials.
Asa Gurden, chair of Learning Away, praised the study for confirming the "significant benefits that residentials have for young people". She said that residential trips benefit "wellbeing, confidence, self-belief and peer to peer and student to teacher relationships."
Findings from the study suggest that residentials positively impact 'vulnerable' students, in particular those deemed likely to underachieve due to personal and family issues.
"We were told of how a pupil who was an elective mute made friends with the instructor's dog and started to talk to the dog. This progressed to the child being able to talk to the instructor and then to other pupils."

Kim Somerville, outgoing chief executive of the Council for Learning Outside the Classroom
This study follows development of the Learning Away Consortium, a collection of 18 organisations working together to increase the number of young people taking part in residentials. Members of the consortium include the Council for Learning Outside the Classroom, YHA, The Scout Association and Girl Guiding, among others.
The Council for Learning Outside the Classroom recently announced two CPD events it is running to encourage educators to teach students away from their desks. New ideas and inspiration will be provided in these practical sessions, taking place in February and March 2020.
Teachers and visit leaders can find practical resources about planning residentials, including activity ideas and presentations, on the Learning Away website at learningaway.org.uk.