An exhibition at The Story Museum in Oxford aims to take pupils on an interactive journey through the comic making process.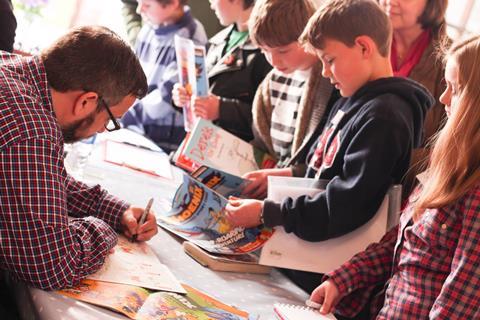 KA-BOOM! The Art of Creating Comics will open on 30th May and is in partnership with The Phoenix, Rebellion and Beano, bringing together iconic characters from across the comic worlds for the first time.
A giant pop-up comic strip created in conjunction with comic artist and long-standing contributor to The Phoenix, Neill Cameron, will take over the museum's temporary exhibition space, revealing what makes a great comic and giving children the skills and confidence to make their own.
School groups will be guided through the comic process, from developing characters and plotting, to drawing, colouring and lettering. Plus, help is at hand from some familiar faces including Dennis and Gnasher, Minnie the Minx, Cadet Judge Dredd and Bunny VS Monkey, as well as tips from experts including Ramzee, Laura Howell and Jamie Smart.
Also on display throughout the exhibition will be original artwork showcasing the rich history of British comic book making, including artist sketches from the 1950s to the present day.
A typical school visit to The Story Museum involves an hour exploring the galleries, including the all-knew KA-BOOM! space, followed by a literacy workshop with the Learning Team in the Magic Common Room.
Workshops on offer include Story Porridge (suitable for Years 1-3) where pupils can join in participatory retellings of traditional folk and fairy tales, or Write at the Story Museum (suitable for Years 5-13) where the Learning Team will be on hand to guide pupils in a creative setting.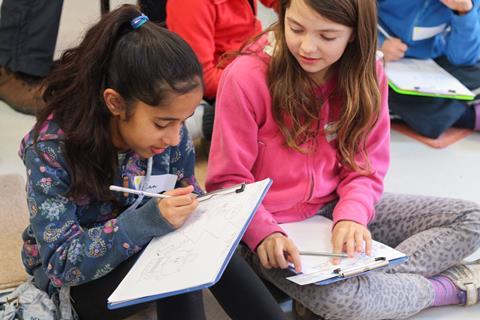 Speaking about the exhibition, Caroline Jones, director of The Story Museum, said: "Comics are one of the many story forms we collect and celebrate at The Story Museum. The exhibition will lift the curtain on the comic making process, from creating complex narratives to developing eye-catching artwork. The comics on display will showcase the skill behind their apparent simplicity."
The Story Museum highlights the human need for stories and celebrates the many ways that people can benefit from them. KA-BOOM! The Art of Creating Comics will remain open until March 2023.